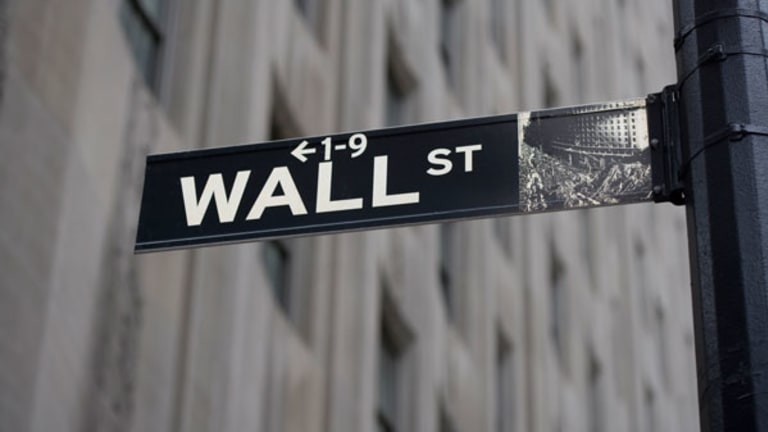 Must-See Charts: How to Trade Facebook, Bank of America and More
Skilled technical traders can bank gains as much as 90% of the time.
BALTIMORE (Stockpickr) -- The big stock indices hit a new all-time high water mark on Wednesday, tacking another handful of basis points onto the S&P 500 and the Dow before the books close for 2014. But the performance we're seeing from the indices isn't the same as the performance we're seeing in the individual stocks.
Only 93 S&P 500 components made new 52-week highs yesterday, which means that the bullish price action in the S&P is being propelled by just 20% of its component stocks. That's consistent with the story all year long. Despite a double-digit rally in the S&P 500 index, nearly a third of the individual names that make up the index are actually down on the year. The gains in the S&P are being driven by a handful of big, prominent stocks.
The key takeaway is this: Stock selection still matters quite a bit right now.
And with bullish price action creeping into some of the biggest names on Wall Street this week, it's time to turn to the charts to figure out which names to trade.
First, a little on the technical toolbox we're using here. Technicals are a study of the market itself. Since the market is ultimately the only mechanism that determines a stock's price, technical analysis is a valuable tool even in the roughest of trading conditions. Technical charts are used every day by proprietary trading floors, Wall Street's biggest financial firms, and individual investors to get an edge on the market. And research shows that skilled technical traders can bank gains as much as 90% of the time.
Every week, I take an in-depth look at big names that are telling important technical stories. Here's this week's look at five big stocks to trade this week.
Facebook
We're starting simple today with shares of social networking giant Facebook (FB) - Get Meta Platforms Inc. Class A Report . You don't need to be an expert technical trader to figure out what's going on in shares of this $210 billion tech name.The price action here is about as simple as it gets. Here's how to trade it:
Facebook has been bouncing its way higher in a well-defined uptrending channel for the last eight months. That channel has provided a high-probability range for shares of FB to stay within. Put another way, every test of the bottom of that channel has provided a low-risk, high-reward buying opportunity for investors looking to build a position in this stock. So as shares test trend line support for an eighth time in as many months, it makes sense to buy the next bounce.
Waiting for a bounce off of support is a critical test for two big reasons: it's the spot where shares have the furthest to move up before they hit resistance, and it's the spot where the risk is the least (because shares have the least room to move lower before you know you're wrong). Remember, all trend lines do eventually break, but by actually waiting for the bounce to happen first, you're ensuring Facebook can actually still catch a bid along that line before you put your money on shares.
UBS
For most of 2014, Swiss banking stock UBS (OUBS) has sported a chart that's been the opposite of the one in Facebook. This financial services stock has been bouncing its way lower all year long. But that trend changed last month with a breakout above trend line resistanace. Now, with a new uptrend established, we're seeing a buy signal in UBS for the first time this year.
The price channel in OUBS had been the defining factor on this price chart from the first quarter into November. So, the fact that this stock finally pushed above the top of the channel means that buyers are back in control. Higher levels look likely in the intermediate-term, but it's important to keep a tight stop loss in place here; if shares violate support at $17, then it's time to get out. The 50-day moving average is a logical place to keep a dynamic stop.
Relative strength is the side-indicator that adds confidence to the OUBS trade. This stock's relative strength line broke its own downtrend in October, and began making higher highs in November, which means that UBS is outperforming the rest of the market in good times and bad ones. As long as that new relative strength uptrend remains intact, shares of this big bank should keep outperforming.
Duke Energy
Power utility Duke Energy (DUK) - Get Duke Energy Corporation Report has been enjoying some solid buying pressure in 2014. This big name utility stock is up nearly 20% year-to-date, propelled by a fat dividend yield in a flat interest-rate environment that's showing no real signs of letting up in the intermediate-term. But don't worry if you missed the move this year in DUK; shares look primed to kick off a second leg higher in December.
Duke Energy is currently forming a rounding bottom pattern, a bullish price setup that looks exactly like it sounds. The buy signal comes on a push above resistance up at $83. Don't get thrown off by the fact that the "rounding bottom" in DUK actually comes in at the top of this stock's recent range. This pattern isn't quite textbook, but the trading implications are every bit as bullish on a push through our $83 price ceiling.
The bottom of the pattern at $70 is a logical place to park a protective stop. If shares violate that line in the sand, then lower levels look likely, and you won't want to own it in the first place. Shares were making a parabolic move higher at the start of the fall, which makes quick upside very likely if and when $83 gets taken out by buyers.
Bank of America
Bank of America (BAC) - Get Bank of America Corp Report has been seeing some upside in recent months, rallying almost 20% from its May lows after a slow start to the year. But shares have stalled out more recently, around the $17 range. That's not a reason to get cautious about the BAC trade – in fact, that sideways churn is setting up the reason that shares look buyable right now.
Bank of America is currently forming an inverse head and shoulders setup, a bullish reversal pattern that indicates exhaustion among sellers. You can spot the inverse head and shoulders by looking for two swing lows that bottom out around the same level (the shoulders), separated by a bigger trough called the head; the buy signal comes on the breakout above the pattern's "neckline" level (that's the $17.40 price level in BAC).
Shares are within a few cents of that $17.40 level as I write, but that's not an excuse to be early on this trade. $17.40 has batted down shares on the last two attempts through that level, and BAC doesn't become a high-probability trade until that level gets successfully cleared.
eBay
Last up, we're seeing the exact same price action in shares of auction and payment network site eBay (EBAY) - Get eBay Inc. Report . For eBay, the breakout level to watch is $56. Why all of that significance at that $56 level? It all comes down to buyers and sellers. Price patterns like the inverse head and shoulders are a good quick way to identify what's going on in the price action, but they're not the actual reason a stock is tradable. Instead, the "why" comes down to basic supply and demand for EBAY's stock.
The $56 resistance level is a price where there has been an excess of supply of shares; in other words, it's a spot where sellers have previously been more eager to step in and take gains than buyers have been to buy. That's what makes a breakout above $56 so significant. The move means that buyers are finally strong enough to absorb all of the excess supply above that price level.
Momentum, measured by 14-day RSI, adds some extra evidence to upside in EBAY. While this stock's price made lower lows when it made its "head" back in October, RSI actually made a higher low, followed up by an even higher one with the right shoulder this month. That's a good indication that buying pressure is building as shares approach their neckline.
Wait for buyers to push EBAY through $56 before jumping in.
To see this week's trades in action, check out the Must-See Charts portfolio on Stockpickr.
-- Written by Jonas Elmerraji in Baltimore.
Follow Stockpickr on Twitter and become a fan on Facebook.
At the time of publication, author had no positions in the names mentioned.
Jonas Elmerraji, CMT, is a senior market analyst at Agora Financial in Baltimore and a contributor to TheStreet. Before that, he managed a portfolio of stocks for an investment advisory that returned 15% in 2008. He has been featured in Forbes , Investor's Business Daily, and on CNBC.com. Jonas holds a degree in financial economics from UMBC and the Chartered Market Technician designation.
Follow Jonas on Twitter @JonasElmerraji
Jonas Elmerraji, CMT, is a senior market analyst at Agora Financial in Baltimore and a contributor to
TheStreet
. Before that, he managed a portfolio of stocks for an investment advisory returned 15% in 2008. He has been featured in
Forbes
,
Investor's Business Daily
and on
CNBC.com
. Jonas holds a degree in financial economics from UMBC and the Chartered Market Technician designation. Follow Jonas on Twitter @JonasElmerraji.