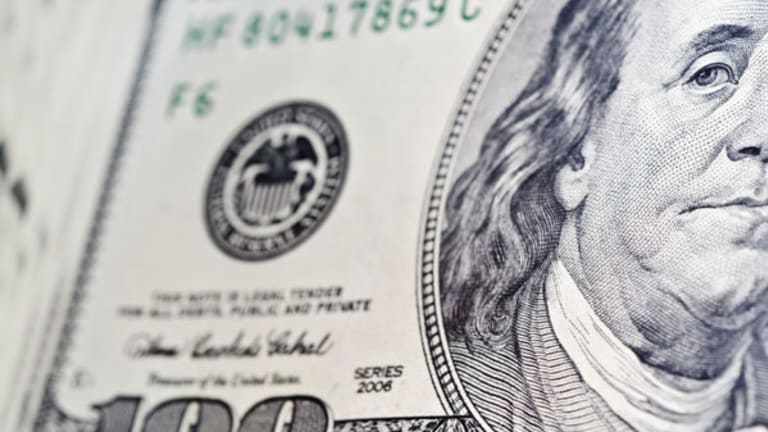 Must-See Charts: Exxon Mobil, Aflac
Here's a look at how some of the biggest names on Wall Street are trading technically, including Exxon and Aflac.
BALTIMORE (Stockpickr) -- Another one bites the dust. Standard and Poor's downgraded Spain's sovereign debt yesterday, making it the third PIIGS country, following Greece and Portugal, to have its outstanding debt downgraded by the ratings agency this week.
That news isn't likely to sit well with Wall Street, as a handful of European nations continue to get worse, not better. That's particularly true of the biggest stocks that trade on the broad market - many of them could see a significant impact as the EU debt crisis impacts the already retreating Euro.
With that in mind, let's take a look at how those big name stocks are trading technically.
Technical analysis uses a stock's price movements to determine where shares are headed in the future. Technical charts are used every day by proprietary trading floors, the Street's biggest financial firms and individual investors to get an edge on the market. And according to some sources, skilled technical traders can bank gains as much as 90% of the time.
Every Thursday, Stockpickr analyzes the technicals for some of Wall Street's highest-volume stocks and takes a look at how to trade them. Here's
at how some of the biggest names on Wall Street are trading technically.
Although oil and gas supermajor
Exxon Mobil
(XOM) - Get Exxon Mobil Corporation Report
has lagged the S&P 500 so far in 2010, economic fundamentals and technical patterns are converging for a bullish story in this stock right now. Today's conference call could be a catalyst to even higher ground.
Exxon isn't just the most well known company in the oil business - it's also one of the best businesses. The company has long-established oil ventures that produce commodities at a competitively low cost, a necessity in today's volatile commodity market. While oil companies and oil producing governments rely heavily on relatively thin margins during normal conditions, Exxon has a greater margin for error in play.
And its pending merger with
XTO
( XTO) could add much desired diversification to Exxon's business model.
>> Who Owns Exxon?: John Paulson
Right now, shares are in an uptrending trading channel, having crept above resistance at the 200-day moving average. Shares have been making a rebound since February lows, a sign that a bullish moving average crossover could come into play in the next month. Now's a good time to go long provided shares stay above the thin red line this week.
On the other side of the spectrum is
Aflac
(AFL) - Get Aflac Incorporated Report
, a company that got shellacked thanks to risky bets on Eurozone bonds. Yesterday, the company announced that it owns $1 billion worth of Greek and Portuguese bank debt - two of the countries whose credit ratings were cut this week. While the supplemental insurer had hoped that stakes in the bonds would yield significant rewards, the announcement was a major setback for shareholders.
That's not to say that all is lost for Aflac. Unfortunate investments aside, the company offers a product that has traditionally sold well in the United States - and has been gaining significant popularity in Japan, where annualized premium sales grew 10% in the latest quarter. While it'll take a while to shake the skeletons out of this stock, it could represent a buy at less lofty levels.
For now though, the bears are taking control of this insurer's shares. The stock has been rocked hard in the past two days, tumbling through support at $52.91 on news of the PIIGS debt downgrades. With the next signififcant support level at around $46 right now, the downside risk is too high to like this stock.
Another financial play that's taken a hit in recent days is Paris-based
AXA
(AXAHY: Pink Sheets). Like Aflac, AXA derives the majority of its revenues from insurance operations, and also like Aflac, the company's fates are intertwined with those of the beleaguered Euro. But shares of AXA could be stabilizing in the short term.
From a technical standpoint, AXA hasn't been a very attractive buy in the last couple of months. Shares of the company formed an ultra-bearish inverse head and shoulders pattern between mid-March and mid-April, culminating in this week's double-digit selloff. With support essentially reached, however, shares could start to see a bounce soon. If they do, consider taking the contrarian play by going long AXA.
To see this week's trades in action, check out the
High Volume Technicals portfolio
on Stockpickr.
-- Written by Jonas Elmerraji in Baltimore.
RELATED LINKS:
>>Stockpickr's Technical Analysis Forum
>>Technical Setups: AutoNation, Northern Trust
>>"Fast Money" Portfolios of the Week
Follow Stockpickr on
and become a fan on
Facebook.
Jonas Elmerraji is the editor and portfolio manager of the
Rhino Stock Report
, a free investment advisory that returned 15% in 2008. He is a contributor to numerous financial outlets, including
Forbes
and
Investopedia
, and has been featured in
Investor's Business Daily
, in
Consumer's Digest
and on
MSNBC.com
.