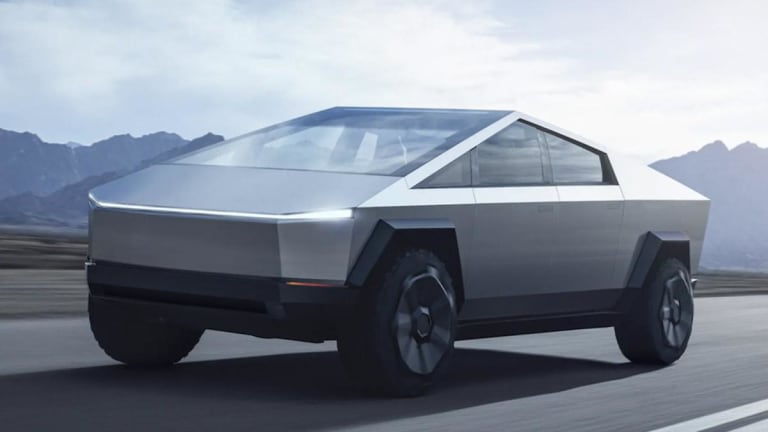 Tesla CEO Musk Says Company Has Received 250,000 Cybertruck Orders
Musk has been tweeting the number of pre-orders since the controversial new pick-up truck was unveiled last Thursday night.
Tesla (TSLA) - Get Tesla Inc. Report CEO Elon Musk suggested in a tweet Tuesday night that the number of orders for its recently-unveiled Cybertruck electric pick-up truck had reached 250,000, up from 200,000 on Sunday evening.
Musk has been tweeting the number of reservations since the controversial vehicle's unveil last Thursday night, starting with 146,000 on Saturday and then 187,000 on Sunday afternoon. Customers only need to plunk down a fully refundable $100 deposit on the vehicle, however, and with the Cybertruck not scheduled to go into production until late 2021, it's unclear how many of these orders will actually translate into sales of the vehicle.
Tesla shares were up 0.5% to $330.67 in morning trading on Wednesday, but are down about 7% since the new Cybertruck was introduced. The launch event was marred by the shattering of the vehicle's supposedly shatterproof glass when a heavy metal ball was thrown at it. Tesla has said the mishap occurred because the window was weakened first by a test in which a sledgehammer was used against it.
The Cybertruck will be sold in three variations, priced at $39,900, $49,900, and $69,900 for the base model of each. In his tweet on Saturday in which he reported 146,000 orders for the truck, Musk said that 42% chose the mid-range version, 41% the top-range version and 14% the lowest range version.