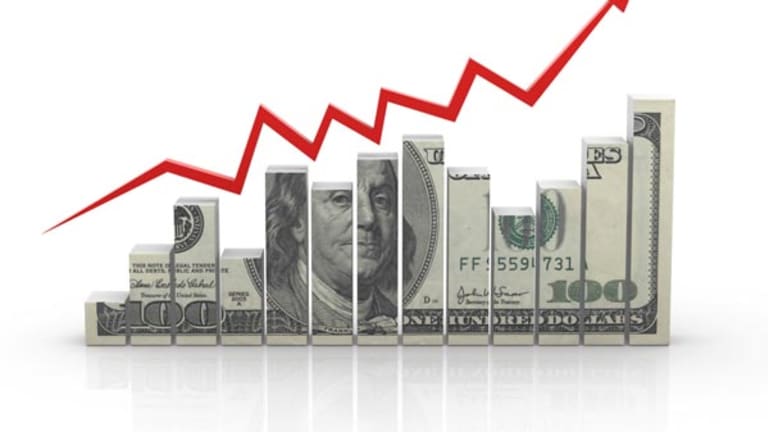 Publish date:
Municipal ETFs Perform as Equities Melt Down
The strong likelihood of increased taxes provide a boost to these municipal funds.
The strong likelihood of increased taxes provide a boost to these municipal funds.
The best newly rated exchange-traded funds for October focused predominantly on the municipal bond market.
Just over half of the funds with new grades from TheStreet.com Ratings hail from this asset class, and that makes sense when you consider that the equity market has again been severely punished in recent months and the Treasury market or government debt market looks increasingly overvalued and due for a correction of its own. The Treasury market will see a marked increase in supply of issues to fund the government's various bailout and other emergency rescue plans.
The current prices on Treasuries is being generated by a flight to quality and represents a level of risk aversion that can only be correlated to a worst-case scenario of a deflationary episode akin to the 1930s. While the chance for a 1930s-like correction is still on the table, we will need far more proof that a deflationary spiral actually is in play. Also, the unemployment rate would have to reach unthinkable levels. For now, we don't have the data to support this theory.
So that leaves us with the municipal bond market, which itself is no real safe haven given that a rising unemployment rate will eventually lead to sharp contractions in state revenues. The states are cutting expenditures to offset some of the revenue shortfall, and of course we can look forward to much higher taxes to pay for everything at the local, state and federal levels. Maybe it's the ability and willingness of the states to tax their citizens through every means possible that makes municipals so appealing right now.
Here in Boston the toll to take the Sumner tunnel is proposed to rise from $3.50 to $7 -- I will need a separate mortgage to pay for that.
Sam Patel, CFA, is the manager of mutual fund research for the TheStreet.com Ratings.
In keeping with TSC's Investment Policy, employees of TheStreet.com Ratings with access to pre-publication ratings data must pre-clear any potential trade through the legal department, and are prohibited from trading any security that is the subject of an unpublished rating revision until the second business day after the rating is published.
While Patel cannot provide investment advice or recommendations, he appreciates your feedback;
to send him an email.