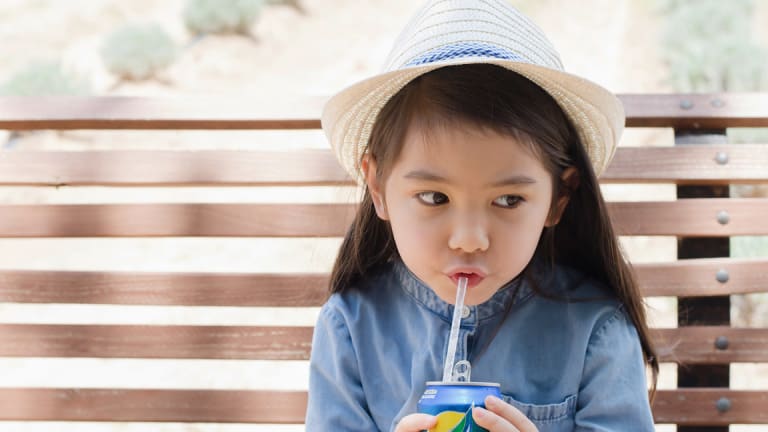 The Most Valuable Food, Drink and Beer Brands in the World
Though soft drink brands are facing scrutiny and Chinese beers are growing fast, popular brands like Coca-Cola, Nestle and Bud continue to dominate.
We see brands everywhere -- even without labels most people recognize a brand -- from the green Heineken bottle to the orange Gatorade cooler poured over the coach's head.
Brand Finance, a business valuation and strategy consultancy, annually ranks the world's biggest brands, determining their value by estimating the likely future revenues that are attributable to it by calculating a royalty rate that would be charged for its use, and arriving at a "brand value" understood as a net economic benefit that a licensor would achieve by licensing the brand in the open market.
In the food, beverage and beer sectors, brands like Coca-Cola, Nestle and Bud continue to dominate and increase their brand value. Some corporate brands such as Kraft, Unilever, and Heinz took a hit, dropping in value. According to Brand Finance's report, the soft drinks sector is facing more scrutiny in the Western world for things like high sugar content and single-use plastics, so companies must evolve fast to meet changing demands.
In the world of beer, brewing giant Anheuser-Busch InBev S.A. (BUD) - Get Anheuser-Busch InBev SA/NV Report dominates with 11 brands in Brand Finance's top 25, with China's Snow and Tsingtao beers showing the fastest growth. The one to watch, though not in the top 10, is Scotland's BrewDog, according to Brand Finance's beer report.
Based on their 2019 brand reports, these are the world's most valuable food, drink and beer brands.