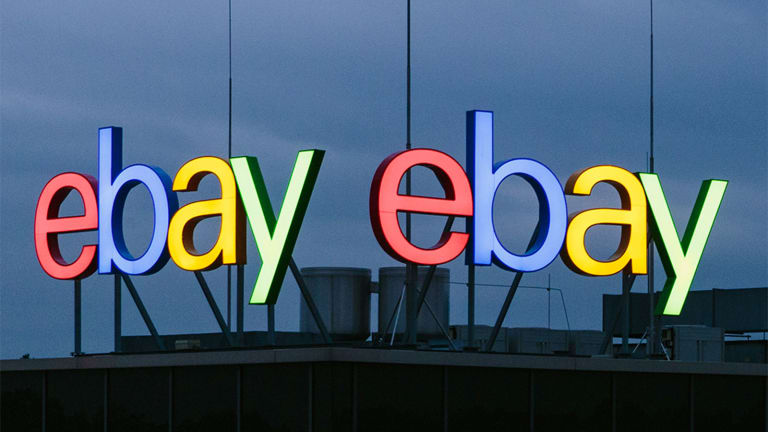 Why Morgan Stanley Is Struggling to Get Bidders for eBay Spinoff's Debt
The market for both high-yield bonds and leveraged loans has been hit hard by the likelihood that the Fed will raise interest rates, held near zero since the financial crisis.
While eBay can sell just about anything, apparently, one of the digital auction house's recent spinoffs is proving to lack the same allure.
The change of fortune has come as a surprise to Wall Street banks confident they could market a junk-rated loan package that helped fund the $925 million sale of two eBay  (EBAY) - Get eBay Inc. Report  businesses to private-equity firms Sterling Partners and Permira in July, a deal struck at the same time that the parent company spun off electronic payment service PayPal.
Instead, lead underwriter Morgan Stanley (MS) - Get Morgan Stanley Report is now struggling to place the $700 million debt for eBay Enterprise at its expected terms, even to investors often hungry to take on risk in return for high yields, according to two sources familiar with talks. The investment bank missed its target completion date in late October, and the loans are now being pitched at a significantly higher rate of interest, according to the sources.
The market for both high-yield bonds and leveraged loans, which generally are repaid before bonds in the event of a bankruptcy, has been hit hard by the increasing likelihood that the Federal Reserve will raise interest rates, which have been held near zero since the financial crisis of 2008. The low rates limited returns on low-risk securities like Treasury notes, prompting investors to seek higher yields elsewhere.
The second-lien component of the loan, a $100 million slice, is being offered at nearly 11% annual interest, and the first-lien slice, $540 million, is being offered at nearly 7%. Credit Suisse (CS) - Get Credit Suisse Group AG Report and Barclays (BCS) - Get Barclays Plc Report are also underwriters.
Part of the reason the two segments of eBay's former online development business, eBay Enterprise, need to offer further enticements to investors for the loans is that general market conditions have deteriorated in leveraged finance, or the world of junk-rated debt, which ratings firm Moody's defines as any level below Baa3. eBay Enterprise's first-lien debt is rated three notches lower, at Ba3, and the second lien is rated nine notches lower, at Caa3, according to a Moody's report.
If that landscape changes, with traders speculating the central bank will start increasing rates this month, then high-risk debt will be less appealing to would-be lenders who can boost returns on safer investments. Additionally, debt that's already high-risk will become even dicier as spiking rates increase costs for borrowers.
A December rate hike is "virtually a foregone conclusion," Scott Minerd, chief investment officer at Guggenheim Partners, said in a note last week on high-risk assets. "Historically, the period when the Fed begins to tighten leads to an initial sell-off in the bond market as investors brace themselves for the ill effects of restrictive monetary policy on the economy."
That trend usually reverses, he said, "as investors realize the Fed is raising rates because the economy is strong."
According to Leveraged Commentary and Data, a division of rating agency Standard & Poors, issuance of leveraged loans has dipped back to their summer lows, especially after Veritas Software was forced to give up on a more than $5 billion leveraged debt package to finance its purchase by private equity giant Carlyle.
eBay Enterprise's $700 million facility, which also includes a $60 million revolving facility that essentially functions as a corporate credit card, was first marketed to investors in October.
Morgan Stanley declined to comment. eBay Enterprise, the other investment banks, and Sterling Partners did not immediately respond to phone calls seeking comment.
If the deal fails to close this year, the investment banks will most likely come back with a revised proposal next year, according to one of the sources, who asked not to be identified discussing a private matter. Financing of leveraged buyouts generally must be held as a liability on the books of underwriting banks if they cannot find a buyer.
The banks will probably keep pitching the current proposal for another few weeks, the source said, and may be able to locate a buyer with extra money to spend before the end of the year.