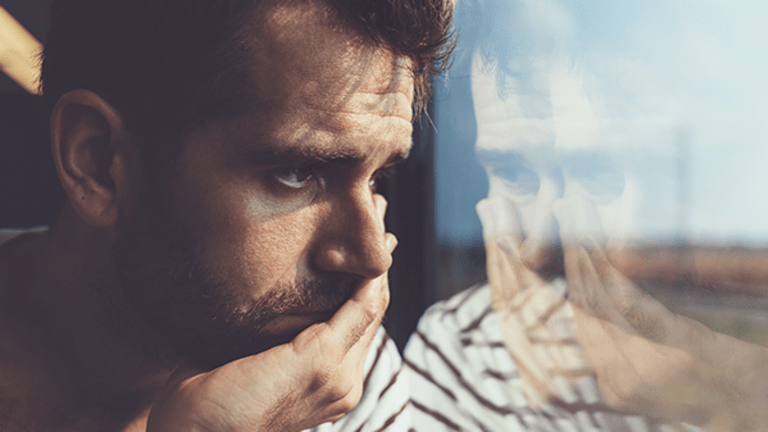 It's Hard to Be Optimistic on the Stock Market, So That's Why I Hiked My Short Position: Doug Kass
This is what you need to know about the call.
Doug Kass fills his blog on RealMoney every day with his up-to-the-minute reactions to what's happening in the market and his legendary ahead-of-the-crowd ideas. This week he blogged on:
Why he's filling up on Campbell's soup
His skepticism about stocks in general
Visit here for information on RealMoney, where you can see all the blogs, including Doug Kass'--and reader comments--in real time.
More Soup Please
Undaunted, I added another layer to Campbell Soup (CPB) - Get Campbell Soup Company Report today after the company affirmed its guidance in this week's Analyst Day.
CPB is this week's Trade of the Week. (More on the Analyst Day input next week)
I figure you can't get killed falling off a curb as Grandma Koufax used to tell me.

Moreover, its Merger Monday in only three days -- it would be nice to get lucky!
Seriously though, thanks for reading my diary today and all this week -- I hope you found my contributions as value added.

Enjoy your weekend!
Position: Long CPB large
Originally published July 21 at 3:38 p.m. EST
Market Remains Optimistic; I Don't See It
"The desire for constant action irrespective of underlying conditions is responsible for many losses in Wall Street even among professionals."
--Edwin Lefevre, "Reminiscences of a Stock Market Operator"
The market, as represented by the S&P 500 Index, has overshot my expectations (see my 15 Surprises for 2017) by nearly 100 points, or 4% to 5%.
To paraphrase Jesse Livermore: I never lose my temper over the stock market. Getting sore at the market doesn't get you anywhere.
Price momentum continues strong and investors remain confident.
I do not share the market's optimism, mostly based on fundamental and valuation grounds, and have expanded further my net short exposure to the highest level in more than two years.
Position: Long SDS large, SDS calls, SQQQ small; short SPY large, QQQ small
Originally published July 20 at 7:53 a.m. EST
Don't miss these top stories on TheStreet:
Billionaire Mark Cuban: The Rise of Technology Will Cause a Lot of Unemployment
50 Reasons Dying Sears Had to Strike a Deal With the Ruthless Amazon
Hedge Funder Scaramucci Lands Job in White House; Sean Spicer Quits
Trump Just Resurrected the Ugly Practice Known as Civil Forfeiture for No Reason
3 Things Tesla Doesn't Want to Admit
At the time of publication, Kass and/or his funds were long CPB, SDS and short SPY and QQQ, although holdings can change at any time.
Doug Kass is the president of Seabreeze Partners Management Inc. Under no circumstances does this information represent a recommendation to buy, sell or hold any security.