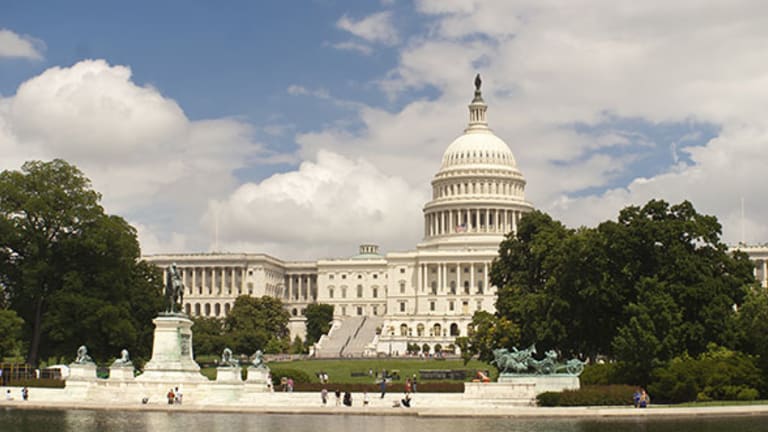 When It Comes to the Economy, More Americans Fear Washington Than North Korea
U.S. politics are a scarier threat to the economy than Pyongyang's nuclear threat, a new survey shows.
Most U.S. adults think that the political situation in Washington, D.C. is a larger threat to the economy over the next six months than North Korea is, according to a survey from Bankrate.
Of those surveyed last week, 36% said D.C. politics remain the biggest source of fear, more than the next two choices on the survey combined. 24% said North Korea is the most serious threat, while 10% said rising interest rates are. About 10% said terrorism and 8% said a stock market decline.
Bankrate found a bipartisan divide in what scares Americans. Democrats, along with college graduates and middle-income households, are most likely to fear Washington's moves above all else. On the contrary, Republicans, along with Hispanic and Southerners, are most likely to feel more threatened by North Korea.
All age groups selected domestic politics as the biggest danger to the economy, ranging from 34% of millennials to 39% of Baby Boomers. But more Baby Boomers chose North Korea than did millennials.
Since the last time Bankrate conducted this survey in April, the Federal Reserve raised interest rates and announced plans to trim its balance sheet, and the stock market has repeatedly hit record highs. "Yet Americans' angst about rising interest rates or a stock market decline barely registers, with worries instead centered around the political environment in Washington and developments on the international scene," said Greg McBride, Bankrate.com's chief financial analyst.
More of What's Trending on TheStreet: