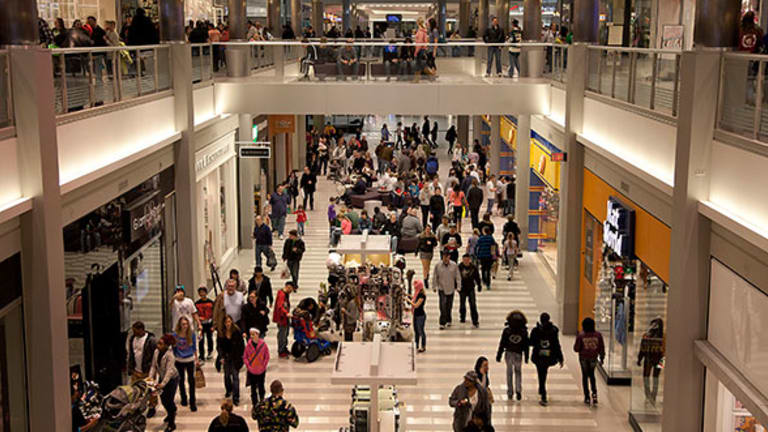 Dillard's Is One of the Best Long-Term Investments in Retail, Doug Kass Says
Doug Kass shares his thoughts on his Allergan profit and discussing adding Dillard's to his list.
Here's what is hot from money manager Doug Kass.
Putting More Allergan Profit in My Pocket
Six months ago, I placed Allergan (AGN) - Get Report on my Best Ideas List at $194. At the time, I had a price target of about $270, which later was revised upward to $310.
I am now down to small on Allergan, as I sold some more at $246.75.
Though some operate the strategy profitably, I am not among the buy high and sell higher crowd, particularly in light of the market risks that I believe may exist today.
As the share price rises, to me, the reward vs. risk decreases.
Current upside (12 months out) is about $50 to $55 and downside during that same time frame is probably about $30 to $35--still favorable, but not nearly as much as six weeks ago and certainly not as favorable as back in December 2016!
My gamble is that I can replace these shares at lower prices.
If not, I have made a considerable profit, with an overall cost basis around $200 from initial inception months ago.
Position: Long AGN small .
Originally published June 22 at 3:22 p.m. EST
Adding Dillard's to My 'Best Ideas' Shopping List
I planned to establish a long position in Dillard's Inc. (DDS) - Get Report Thursday (it closed at $50.74 on Wednesday).
Dillard's is my favorite long-term investment in retailing.
Dillard's has 25 million A shares and 4 million B shares outstanding.
The float is less than 13 million shares as the founding family owns 4.3 million A shares and all of the B shares. The employees' plan owns 7.8 million shares.
Index funds own 6 million shares.
Reflecting the retail sector's schmeissing, DDS shares, which traded at $140 apiece in the first half of 2015, now stand at less than $51.
Enterprise value is only 3.8 times Ebitda.
Because the company is not adding stores, its capital spending requirements are minimum.
The retailer is real estate rich.
Dillard's has repurchased more than 40 million shares in the last seven years and appears to be taking itself private over the next several years.
Importantly, the company is repurchasing more than one million shares a quarter. In the first quarter Dillard's bought back 1.7 million shares and in the first month of the second quarter it already had repurchased 1.3 million shares.
This is an investment and not a trade.
As I am writing this on a bus I don't have access to my research notes.
I will have an expanded analysis next week.
Position: None.
Originally published June 22 at 8:49 a.m. EST
Doug Kass shares his views every day on RealMoneyPro. Click here for a real-time look at his insights and musings.
Visit here for the latest business headlines.
Action Alerts PLUS, which Jim Cramer manages as a charitable trust, is long Allergan.