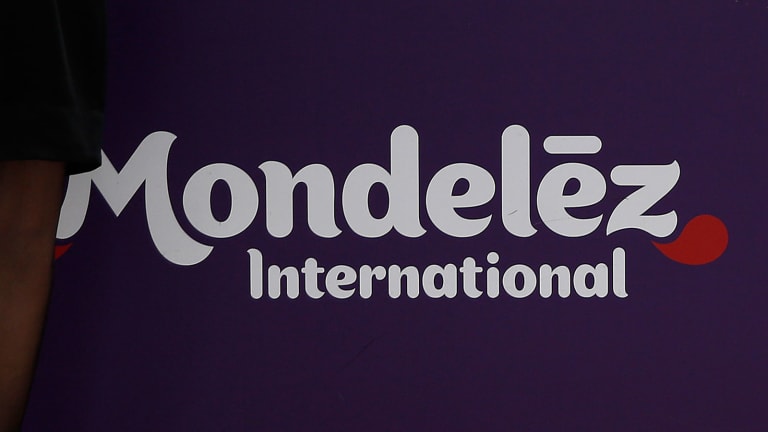 Mondelez Cheese Nips Recall Hits Snack Giant's Stock Price
Mondelez Global's stock price took a hit Thursday after the snack giant announced a limited recall of Cheese Nips.
A bad batch of Cheese Nips tripped up shares of snack giant Mondelez Global (MDLZ) - Get Report on Thursday.
Mondelez stock price fell 0.65% to $52.07 a share after the company announced a voluntary recall of 11 oz. boxes of Cheese Nips with best used by dates of May 18, 19 and 20, 2020, found in retail stores across the United States.
The maker of Oreos, Sour Patch Kids and other treats said it was launching what it called a "limited" recall due to the "potential presence" of "small food-grade yellow plastic pieces" in the boxes.
In particular, the plastic pieces came from a "dough scraper" that was inadvertently "incorporated into the production process of a small amount of product," the company said.
The company discovered the problem when some of the small yellow plastic pieces were found on manufacturing equipment.
There have been no reports of injury or illness, Mondelez said in a statement, with the company posting a 24-hour hotline -- (844) 366-1171 -- for consumers seeking information on the issue.