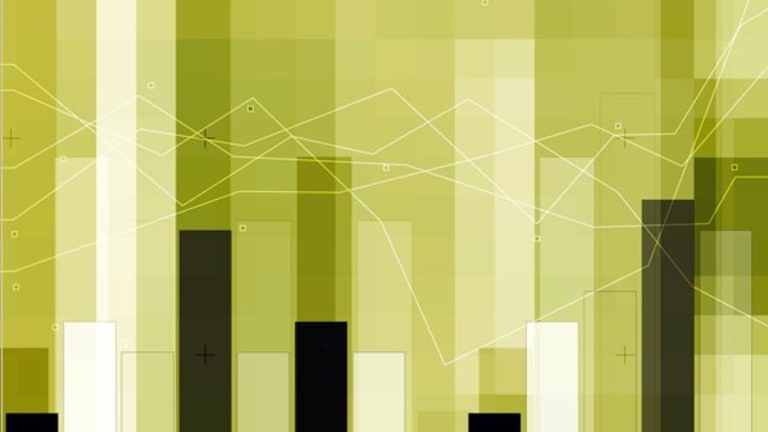 Monday's Financial Winners & Losers
Freedom Acquisition climbs on news of a reverse merger.
Updated from 1:50 p.m. EDT
Financial stocks bounced higher to recover from some of Friday's steep losses as the sector was lifted by positive analyst notes and
Freedom Acquisition Holdings
( FRH), which leapt 7% to $11.18 after announcing a reverse $3.4 billion merger with Britain-based GLG Partners.
Freedom agreed to pay $1 billion in cash and 230 million of its shares in order to form a publicly traded company called GLG, of which Freedom holders will own about a 28% stake (per Freedom's closing price Friday). Current GLG holders have also agreed to reinvest about half of their after-tax cash proceeds into GLG's funds on closing, which should occur early in the fourth quarter.
New York-based
Amtrust Financial
(AFSI) - Get Report
jumped 2.4% to $18.70 after the insurance broker agreed to buy a Florida-based workers' compensation insurer, Associated Industries Insurance, for $41.2 million.
Meanwhile, Friedman Billings raised both
Meadowbrook Insurance
(MIG)
and
First Community Bancorp
(FCBP) - Get Report
to outperform, boosting shares of each, by 5.9% and 1.4% respectively.
Cleveland's
National City
( NCC) tacked on 1.9% to $33.77 on an upgrade to hold from sell at A.G. Edwards.
Broker
Morgan Stanley
(MS) - Get Report
closed down 6 cents to $84.54. Insurer
Conseco
(CNO) - Get Report
was up 36 cents to $20.87. Pawnshop operator
Cash America International
(CSH)
was up $1.04 to $39.97.
Elsewhere, Texas-based financial-services firm
Life Partners
(LPHI) - Get Report
rose 5.5% to $37.25 after announcing it had been preliminarily added to the Russell Microcap Index.
Doral Financial
(DRL)
was among few financial losers Monday, plummeting 30.6% after FBOP, its second-largest shareholder,
dropped
its
competing takeout bid
for the struggling Puerto Rico lender.
The offer, announced earlier this month, would have given current Doral holders $1.41 a share in cash and a 20% stake in the company, vs. a prior
Bear Stearns
( BSC)-led
proposal
for a steeply discounted per-share price and a 10% stake for current holders. Doral investors may now have to settle for the Bear offer. Shares of Doral closed off 49 cents to $1.11.
Also trailing today were subprime-mortgage lender
Novastar Financial
( NFI), down 7.2%; brokerage
Friedman Billings
(FBR)
, down 1.2%; and insurer
MBIA
(MBI) - Get Report
, which slid 3.1% at $61.77.
The
NYSE
Financial Sector Index was down 0.6%. The KBW Bank Index was down 0.4%.