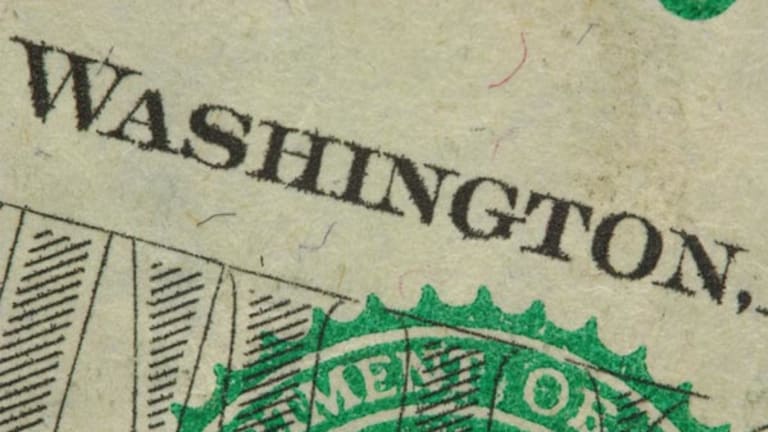 Monday's Financial Winners & Losers
ICE falls despite analyst support, while Advance America rises.
Mellon Financial
(MEL)
slipped after the Pittsburgh-based financial services company was downgraded by Sandler O'Neill to sell from hold. Shares dropped 23 cents, or about one-half percent, to $38.98 recently.
The InterContinental Exchange
(ICE) - Get Intercontinental Exchange, Inc. (ICE) Report
stumbled even though an analyst said investors were unfairly blaming the electronic exchange for Amaranth's $4 billion loss.
Richard Repetto, an analyst with Sandler O'Neill, says the "Amaranth issue is likely overdone'' and finds little justification for last week's late selloff in the stock. Repetto also raised his earning estimates for the Atlanta-based electronic commodities exchange. Shares fell $2.81, or 3.81%, to $70.88.
Advance America
(AEA)
climbed after the Spartanburg, S.C.-based credit services company said it would stop making payday loan advances to active, full-time military members.
Last week a congressional panel held a hearing on payday advances to the military. Some U.S. senators called such loans "predatory.'' Advance America says it disagrees with those statements. Shares gained 16 cents, or 1.1%, to $14.83 recently.
American Financial Realty Trust
(AFR)
slipped after the Jenkintown, Pa.-based REIT was downgraded by Bank of America to neutral from buy. Shares dropped 23 cents, or 1.96% to $11.53 recently.
Torchmark
(TMK)
gained after the McKinney, Texas-based life insurer said its board declared a quarterly dividend of 13 cents a share. Shares rose 38 cents, or just over one-half percent, to $62.85.
Ambac Financial Group
(ABK)
gained after the New York-based financial services company said it will redeem all of its outstanding $200 million, 7% debentures, or unsecured corporate notes. The debentures will be redeemed using portions of the proceeds from another debenture issue. Shares gained 88 cents, or 1.07%, to $83.20 recently.