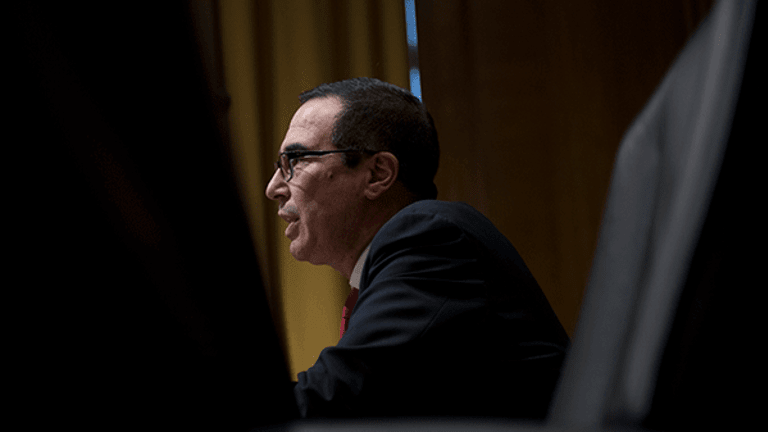 Mnuchin Holds Out Hope Tax Reform Can Be Completed This Year
The administration put out a one page blueprint for tax reform in August.
The Trump Rally stocks experienced following Donald Trump's election was fueled by his promise of tax reform, which Treasury Secretary Steve Mnuchin still believes can be completed this year. 
"I am still very hopeful that we'll get tax reform done this year," Mnuchin said at a U.S. Chamber of Commerce investment conference in Washington. D.C. on Thursday afternoon.
The failed first attempt at repealing Obamacare and multiple scandals related to Russia's possible involvement in last year's presidential election has cooled some investors' confidence that tax reform can be done this year. 
Over on Real Money Jim Cramer give advice to investors looking at how to play the Trump Trade. Get his insights or analysis with a free trial subscription to Real Money.