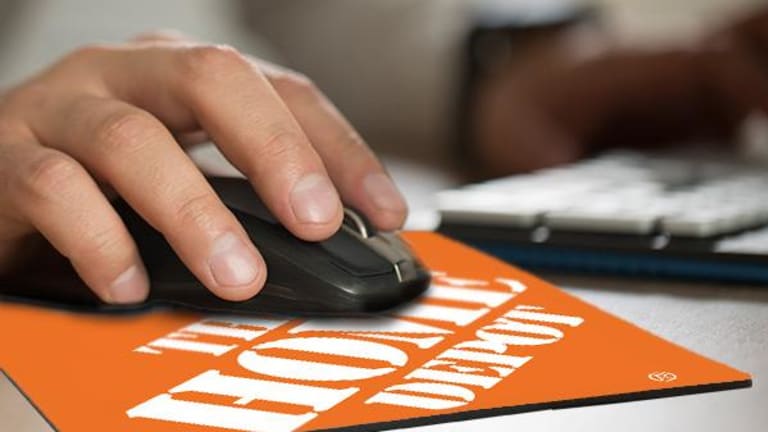 Mid-afternoon Musings; Amazon Shorting: Doug Kass' Views
Doug Kass shares his thoughts on some stocks and also discusses his thinking on Amazon.
Doug Kass shares his thoughts on some stocks and also discusses his thinking on Amazon.
Here are Doug Kass' top thoughts on some of the biggest stories of the week.
Mid-afternoon Musings
After much volatility, we saw little volatility Tuesday.
The market bent a bit but didn't break in Tuesday's trading session.
David Tepper says stocks are attractive. By contrast, I believe stocks are priced to "legislative and economic perfection!" See my Bloomberg interview Monday.
I generally see a lot of optimism on the business airways. But, considering the lack of predictability and uncertainty coupled with Thursday's schmeissing -- I am not sure if I understand that state of mind.
I certainly don't understand what seems to be a degree of self confidence I have observed this week.
* Bond weakness is a feature. (Goof for our Trade of the Week, long ProShares UltraShort Lehman 20+ Year ETF (TBT) - Get Report . The 10-year yield is up by nearly five basis points and the 2s/10s is two basis points steeper.
* The U.S. dollar is stronger Tuesday.
* Crude flatlines (Energy Select Sector SPDR ETF (XLE) - Get Report at a multiweek-low near $63), but gold -$11.50. (The later, as I have mentioned, seems vulnerable after the move higher). Remember the business media universal positive view on gold post market close on Thursday. Now, crickets.
* Ag commodities continues to behave poorly with 2% losses again for wheat, corn and soybeans. I would be careful of the fertilizers.
* Gaming stocks are strong, led by Wynn Resorts (WYNN) - Get Report (a Bobby Lang fav).
* Optical is a sorespot in a mixed tech market. Most optical stocks are making multi week lows.
* Banks began the session strong and are now near day's lows, but still positive.
* I pared back Hartford Financial (HIG) - Get Report .
* Ag equipment and autos are weak.
* Retail remains week. I was this close to shorting Home Depot (HD) - Get Report late Monday (pre earnings) but I 'chickened out' owing to my already large net and gross short exposure. Paradise lost.
* FANG is nondescript but Google (Alphabet) (GOOGL) - Get Report is now -$90 from recent highs (I have been cautioning). Amazon (AMZN) - Get Report , a short, blasted off in the AM and is now near the day's lows and at break even.
* Apple (AAPL) - Get Report is the world's fair. I have been trading around a small short here.
* The Russell isn't crowing again. I established a short Tuesday in iShares Russell 2000 ETF (IWM) - Get Report .
* Biotech has cooled off. Allergan (AGN) - Get Report continues to be a thorn in my side, though I reduced on this price drop and technical disappointment. (Damn, Teva!)
* Interesting speculative biotech company, FibroGen (FGEN) - Get Report down on a secondary offering.
* Bitcoin, the object of my disaffection this morning, is trading all over the place Tuesday.
Position: Long TBT SDS large QID SQQQ small AGN small HIG small; Short TLT SPY large IWM QQQ AAPL small .
Originally published Aug. 15 at 2:46 p.m. EDT
More of What's Trending on TheStreet:
Like Rats Off a Sinking Ship, Steve Bannon Out at White House
10 of the Most Worthless And Expensive Olympic Venues of All Time
"I never knew the game of baseball was so easy until I entered the broadcasting booth."
--Mickey Mantle

Say It Ain't So, Joe
I am not a fan of ad hominem attacks, and when I criticize I prefer to criticize by category and not by individual.
Some feel differently as, once again and without any provocation, CNBC's Joe Kernen attacked my Amazon (AMZN) - Get Report short this morning on "Squawk Box."
Over the last month, I have published a series of relatively comprehensive (and contrarian) analyses of why I am short Amazon, one of the most popular stocks extant. I might be right in that analysis and about the existential threat of politics and/or antitrust, or I might be wrong. But at least I am transparent and I put my money where my pen is.
Like many, I feel the need to defend my position (which has been profitable), especially when it comes from the bully pulpit of the business media.
Citing "the guy" (and not naming my name) who shorted Amazon at $1,010 and then seeing it go to $1,060 (a measly 5% gain) and declaring victory when the stock drops (it bottomed last week at $953 and now stands at $987), Kernen inadvertently and stubbornly exhibited why he isn't on the investment playing field and is, instead, a commentator.
As documented I initially shorted Amazon (small) at about $1,007 and delivered my intention of scaling up on strength (which I did all the way up to about $1,055). I now have a nice gain in this position. If this is a poor short, as Kernen suggested, he might consider reading a bit more on investment management techniques and methodology and talking less.
That said, I will stick with my investment process, which often runs counter to consensus, through logic of argument and hard-hitting independent analysis.
And I will try, unlike Kernen, to be respectful, as "when he goes low, I go high."
Position: Short AMZN.
Doug Kass shares his views every day on RealMoneyPro. Click here for a real-time look at his insights and musings. This week he blogged on:
How intrinsic value is truth in investing
How he approaches bonds and Dillard's
Click here for information on RealMoney, where you can see all the blogs, including Doug Kass'--and reader comments--in real time.
More of What's Trending on TheStreet:
Like Rats Off a Sinking Ship, Steve Bannon Out at White House
10 of the Most Worthless And Expensive Olympic Venues of All Time
Action Alerts PLUS, which Cramer manages as a charitable trust, is long GOOGL, AAPL and AGN.