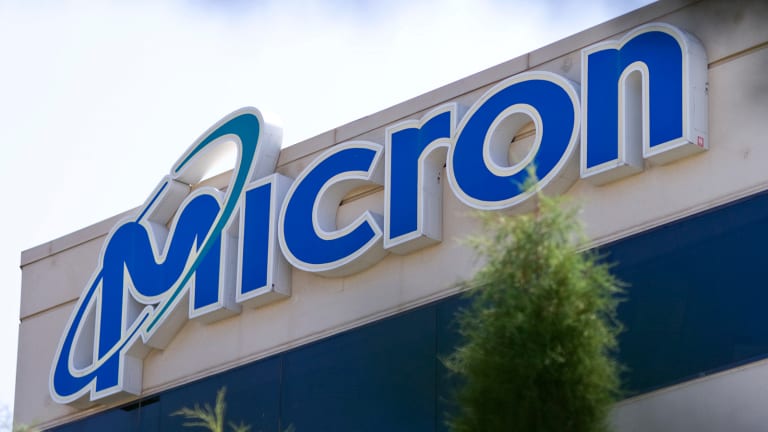 Micron in the Middle: Rising Tensions in China Could Put Pressure on DRAM Prices
Micron supplies nearly a quarter of global DRAM.
As Micron Technology (MU) has been caught in the middle of the U.S.-China trade war, what does the escalation of tensions between Chinese and U.S. chip makers mean for DRAM prices?
A Chinese court decision on Tuesday blocking the U.S. company's sales of 26 DRAM and NAND flash chip products raised questions about the chip maker's long-term supply and pricing. United Microelectronics Corp. (UMC) said the Fujian province court issued a preliminary injunction against Micron preventing the sale of a number of solid state drives and memory sticks, according to a press release on July 3.
Given the market position of Micron, which supplies nearly a quarter of global DRAM, a permanent injunction against its products in China could easily spike DRAM prices.
"Should that supply be removed from the Chinese market, we believe it would magnify an already tight supply situation in China, potentially resulting in increased DRAM pricing at a time when China is already investigating the major DRAM producers for price fixing," says J.P. Morgan's Harlan Sur in a note on Thursday.
Micron has about 22 percent of the DRAM market and around 10 percent of the NAND market, according to RBC estimates.
Not that a spike is inevitable.
"We see DRAM prices seeing a plateau in 3Q and NAND prices continuing to fall," Morgan Stanley analyst Joseph Moore writes in a research note on July 5. "Our best estimate is that Crucial products in totality would be low single digit exposure for Micron, and that 26 parts would be low single digit exposure for Micron."
Micron rose 2.6% in Thursday's trading, following the news of the preliminary injunction on Tuesday.
In a statement on Thursday, Micron estimates the negative impact to its fourth quarter related to the injunction will be about 1%. It still projects its revenue this quarter to be "within the previously guided range of $8.0 to $8.4 billion."
The latest flareup is a part of the broader standoff.
Last year Micron sued United Microelectronics alleging UMC and Fujian Jinhua Integrated Circuit Co. used Micron designs for their products. UMC countersued in January cross-alleging that Micron had copied DDR4, SSD and memory for graphic cards designed by UMC.
"The central government of China has often stated that the rights of foreign companies are fairly and equally protected in China. Micron believes the ruling issued by the Fuzhou Court in Fujian Province is inconsistent with this proclaimed policy," the company said on Thursday.
Prices of DRAM memory have more than doubled in the past year, according to DRAM Exchange. China is still investigating Micron and other DRAM chipmakers over whether they have staggered supply to inflate prices.
At least in the short term, based on the company statement today, a permanent ban on a selection of Micron's products could cause more harm for Chinese chipmakers than for Micron.
As Morgan Stanley points out, UMC's suit includes $42 million in damages compared to Micron's $32 billion revenue run rate.
"We don't believe it would be in the national interests in China to take nearly a quarter of global DRAM supply off the market as it could exacerbate an already tight supply environment, especially as domestic China memory makers are not ready to pick up the slack," according to a J.P. Morgan's Thursday note. "We don't believe Fujian Jinhua Integrated Circuit Company or other Chinese domestic suppliers of DRAM are capable of filling a supply gap any time soon."
What's Next for Micron Technology? Access Real Money's Analysis Here: