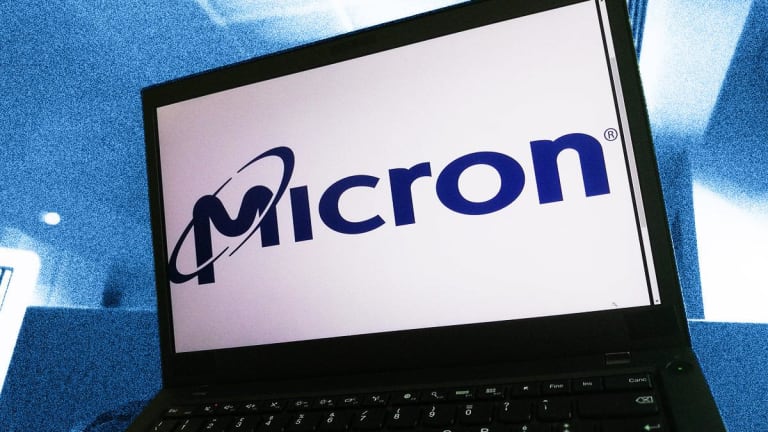 Micron Analyst: Don't Look for Chipmaker to Recover in Second Half
Citi's analyst is predicting a 'DRAM Crash' in the second half of 2019 due to excess inventory.
Micron (MU) might be in for a rougher ride for the rest of the year than expected, at least according to one analyst.
Ahead of Micron's fiscal second quarter earnings report on Wednesday after the close, Citi analyst Christopher Danley penned a note in which he forecast a crash in DRAM prices due to excess inventory being held by the three main DRAM producers -- Micron, Samsung (SSNLF) and SK Hynix. So instead of prices bottoming in the first half of 2019, as those bullish on Micron expect, Danley expects that to only happen in the second half of the year, leading to a later recovery for Micron.
Danley based his analysis on channel checks and his own supply-demand model. According to Danley, all the DRAM producers are currently stockpiling inventory now to prevent oversupply in the market, and it will take a while for them to work through that inventory. He wrote that he expects in-line fiscal Q2 results from the chipmaker, but noted potential downside to 2019 and 2020 estimates because of the collapse in DRAM prices.
Analysts are expecting Micron to report fiscal Q2 earnings of $1.60 per share on revenues of $5.8 billion, according to FactSet.
Micron shares, along with those of other semiconductor stocks, are up sharply so far this year on reduced fears of an economic slowdown and optimism about U.S.-China trade talks. The stock was rising 2.2% to $40.49 on Tuesday.
Will I Have Enough Money to Retire?
Want to learn about retirement planning from some of the nation's top experts? Join TheStreet's Robert "Mr. Retirement" Powell live in New York on April 6 for our Retirement Strategies Symposium. For a limited time, tickets are available for $99 for this full-day event. Check out the agenda, learn about the speakers and sign up here.