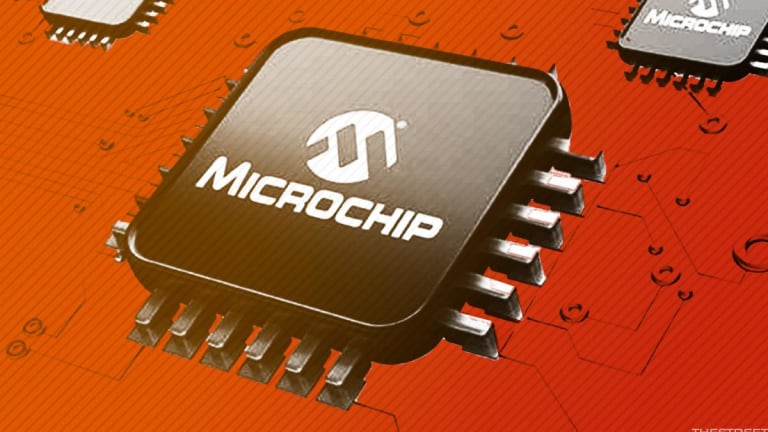 Microchip Technology Jumps on Earnings and Revenue Beat
Microchip Technology beats fiscal third-quarter earnings and revenue estimates.
Microchip Technology Inc. (MCHP) - Get Free Report   rose 7.3%  to close at $89.31 on Wednesday after beating fiscal third-quarter earnings and revenue estimates.
The manufacturer of microcontroller, mixed-signal, analog and Flash-IP integrated circuits beat on earnings, reporting fiscal third-quarter net income of $405.6 million compared to $341.2 million in the same period the prior year. Adjusted earnings per share rose 22.1% to $1.66 from $1.36 a year ago, beating the Zacks Consensus Estimate of $1.57. 
Adjusted revenue for the quarter was $1.42 billion, beating Zacks Consensus Estimate of $1.4 billion. This compares to adjusted revenue of $994.21 million in the same quarter the prior year. 
The chipmaker reported record gross margin of 62.2% and operating income of $530 million, or 37.4% of net sales.
"Our December quarter financial results were good in spite of a challenging economic backdrop," Microchip Technology CEO Steve Sanghi said in a statement. "We are pleased that through record non-GAAP gross margins, tight expense control and continued synergies from our Microsemi acquisition, our non-GAAP operating margins exceeded the high end of our guidance."
For the current quarter ending in March, the company expects earnings per share between $1.26 and $1.53 and revenue between $1.25 billion to $1.4 billion. Zacks consensus is expecting adjusted earnings per share for the period at $1.57 and revenue of $1.39 billion.