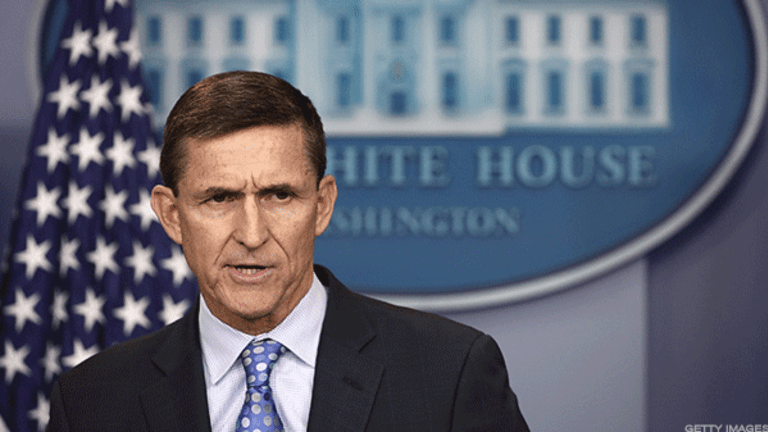 Michael Flynn expected to Ignore Senate Subpoena, Plead Fifth Amendment Protection
Flynn was fired as Donald Trump's national security adviser earlier this year.
Former White House National Security Adviser Michael Flynn is expected to rebuff a Senate panel subpoena requesting his presence at a hearing, pleading the Fifth Amendment which allows the accused to not incriminate himself, Fox News confirmed Monday. However, Fox News sources emphasized that this tactic is not an admission of wrong doing. 
Flynn has previously sought immunity from "unfair prosecution" in order to testify in front of the Senate committee, a request that the committee denied. 
The Senate panel is one of a number of committees looking into the roll Russia played in the 2016 election. 
Over on Real Money Jim Cramer give advice to investors looking at how to play the Trump Trade. Get his insights or analysis with a free trial subscription to Real Money.