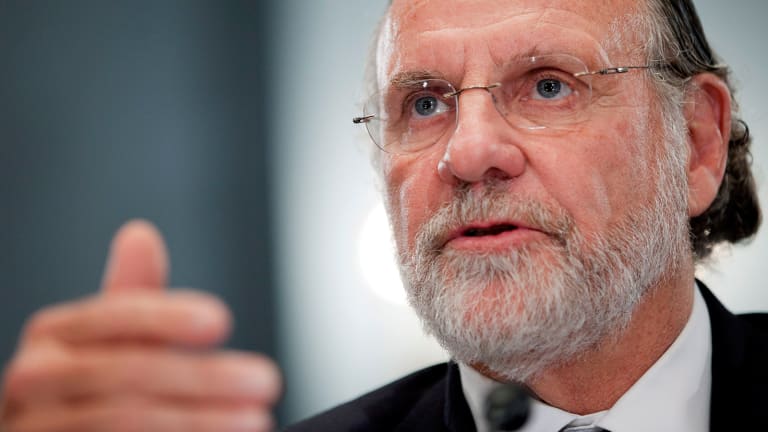 MF Global Failure Spurs Continued Action to Protect Commodities Customers
MF Global's collapse was dramatic and spectacular and the repercussions are still being felt.
NEW YORK (TheStreet) -- MF Global was a publicly traded futures broker that went down in spectacular fashion in one of the most dramatic financial collapses in market history. The bankruptcy was one of America's largest as well as a major scandal. It also shattered the trust of the institutional and retail investing public that believed their money was safe. 

Goldman Sachs (GS) - Get Report alumnus Jon Corzine, MF's CEO and also a former senator and governor of New Jersey led the company into a disaster of epic proportions thanks to the lack of internal controls and his massive ego.
That spurred James Koutoulas, an attorney, CEO of Typhon Capital, to co-found, and become president of, the Commodity Customer Coalition, a non-profit customer advocacy organization, he told the Street's Jill Malandrino. The CCC works with regulators, Congress, and industry leaders to better protect commodities customers.
As dramatic as the MF Global disaster was, at the time, Koutoulas said, there was actually very little industry response. So he represented, through the CCC, 10,000 people pro bono to help recover about $6.7 billion in customer funds in two years.
In addition, Koutoulas and CCC co-founder John Roe won seats to the National Futures Association Board as a way of pushing their agenda. Koutoulas said the commodities industry maintains an "old boy school" mentality and it's a massive undertaking to make reforms but progress is slowly being made.