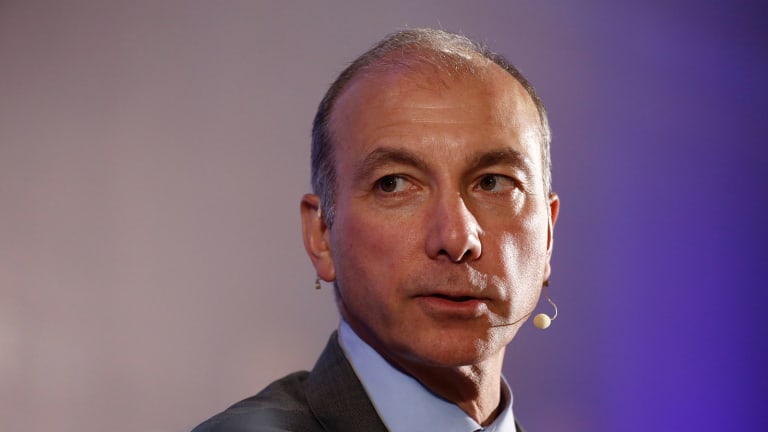 MetLife Shares Plunge After Group Reveals SEC Pension Payment Probe
MetLife will set aside as much as $575 million and delay its fourth quarter earnings report after revealing an SEC probe into missing pension payments.
MetLife Inc. (MET) - Get Report shares fell sharply in pre-market trading Tuesday after the insurance group said the U.S. Securities and Exchange Commission was investigating reports that some of its customers hadn't received annuity payments and postponed the release of its fourth quarter earnings. 
Last month, the group said tens of thousands of customers hadn't received pension payments and cautioned that it would need to strengthen its capital reserves as a result. Late Monday, MetLife said it would set aside $525 million and $575 million, resulting in a hit to its fourth quarter earnings of between $135 million to $165 million. Its fourth quarter earnings, which had been scheduled for Wednesday, will be postponed until Feb. 13, the company said. 
"The U.S. Securities and Exchange Commission enforcement staff has also made an inquiry regarding this matter and MetLife is responding to its questions," the company said. "To date, MetLife is not aware of any intentional wrongdoing in connection with this matter."
MetLife shares fell 8.3% lower in the opening minutes of trading Tuesday to change hands at $49.95 each, a move that extended its six-month loss to around 9.6%.
MetLife said the amount of money that it plans to put aside "is based in substantial part on actuarial, legal, statistical, and other assumptions," but added that "if actual facts and factors differ from those the company has assumed, the reserve the company has established could be adversely or positively affected."
The company's problems stem from MetLife's involvement in the so-called "pension-risk transfer" business, where private employers hand over responsibility for paying their pension plans to insurance companies. MET disclosed last month that it had problems locating and paying around 5% of 600,000 such retirees who were due monthly pension checks. Massachusetts and New York regulators recently began reviewing how well the company has done in tracking down such retirees.
In addition to setting aside more reserves for these payments, MetLife said that it "intends to make prior-period revisions to reflect the balance of these adjustments in the appropriate historical periods" and also "correct historical periods for unrelated errors in those periods." However, the firm claimed that such changes "will not constitute a restatement of previously issued financial statements."
More of What's Trending on TheStreet: