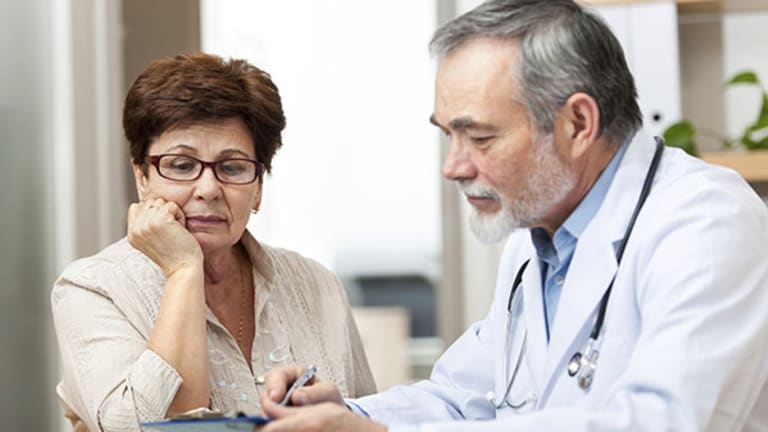 Publish date:
Merrill Lynch Investment Manager Likes Health Care, Consumer Stocks
Mary Ann Bartels says the Obamacare ruling should help health care stocks even more.
Mary Ann Bartels says the Obamacare ruling should help health care stocks even more.
NEW YORK (TheStreet) -- The future looks bright for health care stocks, according to one investment manager.
"Health care is no longer a defensive sector, it's actually a growth sector," said Mary Ann Bartels, chief investment officer of portfolio solutions at Merrill Lynch Wealth Management. "We have 10,000 baby boomers turning 65 who will need health care going into retirement."
On Thursday, the Supreme Court ruled in favor of the Affordable Care Act, also known as Obamacare, saying that federal subsidies within the law do not violate laws.
"The (ruling) is another positive point for the health care sector," Bartel added.
Shares of hospital operators Community Health Systems (CYH) - Get Report, HCA Holdings (HCA) - Get Report and Tenet Healthcare (THC) - Get Report surged on the ruling.
"There has been some suggestions that the hospitals would get hurt by this because the hospitals need more volumes,'" said TheStreet's Jim Cramer, portfolio manager of the Actions Alert Plus portfolio. "Now that this is out of the way, HCA and Tenet can go higher. These not expensive stocks, and they are still the ones you want to be in."
The rally wasn't limited to hospitals. Health insurers such as Aetna (AET) and UnitedHealth Group (UNH) - Get Report also gained on the news.
Health care stocks in the S&P 500 have risen 10.5% since the start of the year.
Meanwhile, Bartels is bullish on the consumer spending, and economic data released backed up Bartels' opinion. Consumer spending rose 0.9% in May, according to the Bureau of Economic Analysis. That's the largest gain in six years.
"As for the consumer-discretionary sector, it is an expensive one, but there are pockets that we like such as media and autos," she said. "Plus, we think baby boomers are going to do a lot of travel, and many of the travel and leisure stocks fall in the consumer- discretionary sector."