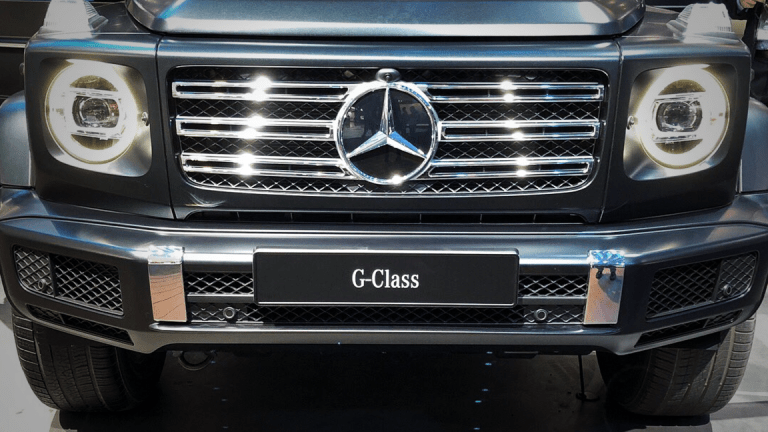 Mercedes Launches Subscription Service Starting at $1,095 a Month
Mercedes' subscription service starts at $1,095 a month.
Mercedes' subscription service starts at $1,095 a month.
The Netflix Inc. model is taking over the car industry. 
Mercedes-Benz on Wednesday, June 6, became the latest carmaker to offer a subscription service for drivers who enjoy the company's high-end vehicles but don't want to commit to a single model. 
Mercedes said that its Mercedes-Benz Collection service is the broadest luxury vehicle subscription plan in the U.S. For between $1,095 and $2,995 a month, Mercedes enthusiasts can sample as many of the company's models as they choose.
"We're always looking to stay ahead of our customers' needs and wants, as well as to bring new people to the brand," said Dietmar Exler, president and CEO for MBUSA. "We know there is a market opportunity for people who would like the ability to move in and out of vehicles, depending on what they need or want at a particular point in time, or who don't want to own a vehicle right now. That's why we are excited to test the waters with Mercedes-Benz Collection."
Ownership of the average new vehicle costs nearly $8,500 annually, or $706 a month, according to a recent study from AAA. That price includes fuel costs and maintenance, issues one doesn't have to worry about with a subscription service. 
Here is a roundup of some of the car companies currently offering subscription services for interested customers. 
Access by BMW - offers subscribers access to vehicles like the 4-Series, 5-Series, and XD as well as the M2 for $2,000. For $3,700 a month, subscribers also have access to the M4 Convertible, M5, M6 Convertible, X5M and X6 M. 
Book by Cadillac - offers subscribers access to its stable of vehicles for a one-time enrollment fee of $500, plus a monthly fee of $1,800. Unlike the other services, Cadillac, a unit of General Motors Co. (GM) - Get Report , sets a limit of 18 vehicle swaps a year. Also unlike other services, failure to return the car clean results in a $150 fine. 
Care by Volvo - subscribers pay a $500 deposit that then is applied to your first month's payment of between $600 and $700. Currently, Care only applies to the company's XC40 crossover vehicle, but the company has said it plans to include all models.
Porsche Passport - subscribers pay either $2,000 a month for the base service or $3,000 a month for the top-tier service. As part of the fee, Porsche's service offers full-detail washes and does not feature any mileage restrictions.