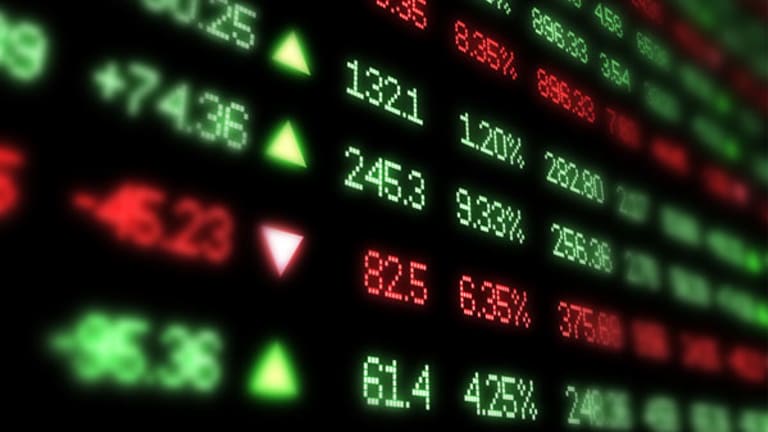 Melvin: Step Into Illiquid
Consider this strategy designed for unlocking a steady option income stream.
Consider this strategy designed for unlocking a steady option income stream.
One of the most frustrating exercises in the current market is trying to find an investment security or strategy that can produce sufficient income. The zero interest rate policy (ZIRP) is going to be in place for at least two more years - possibly even longer. We have seen yield chasing push the prices of many income securities, such as real estate investment trusts (REITs) and blue-chip stocks, to unreasonable valuations.
During a recent conversation I had with Jeff Rollert of AMA Advisors, he stressed that the value in income investments right now is illiquidity. I think we can use that concept to find ways to build and maintain an adequate income stream.
The strategy I'm proposing is not for everyone. It will take some time and effort to use and perfect. If you are new to the markets, you should probably stop reading now. You must have some knowledge of stocks and options to make this work for you. You will have to do a fair amount of initial homework; afterward, this strategy will take about an hour or so a day of your time.
I love option writing and am a big fan of the strategy for providing income and for entering and exiting stocks. However, I think most approach this tool in exactly the wrong fashion. The focus is on finding the options that will produce the most income with only casual consideration of the underlying security. I think we should start with valuation first and then design an option selling strategy to produce income.
When you use my deep-value approach to valuation, you find a lot of stocks with very little options activity and fairly illiquid markets in their puts and calls. I think we can make this work for us. I always prefer trading away from the liquid markets that are dominated by supercomputers and daytraders.
Let's use
Alpha and Omega Semiconductor
(AOSL) - Get Report
as an example. The stock trades below tangible book value and is profitable, although just barely. Business will not improve enormously until the economy strengthens, but at 70% of book value, the stock is cheap enough to buy.
I will start with a cash secured put strategy on the stock. I want to sell a December $7.50 put with the stock at $7.64, so I will post $10,000 for every 1,000 shares I want to buy. These options barely trade and the spread is enormous at $0.55 bid, $0.90 offered. Using an options calculator, I see that the options have an intrinsic value of $0.66 right now. I am going to put in my order in to sell 10 puts at $0.65. Then I will wait to see if my order gets filled. I will check my price vs. the calculator every day and make adjustments as needed. If my order gets filled on the options, I will collect 6.5% on five months, or a little over 15% annually.
Now, if I end up being put the shares, I will have to buy this stock at $7.50 and I keep the premium. I would then immediately reverse the process and begin to look to sell calls at a strike of $7.50 or better. The key to this strategy is that I do not mind owning the stock at this price and am willing to sell calls against them and wait until the shares are called away.
Not all of the trades will get filled when you are trying to spit the middle on option spreads. Investors adopting this strategy to produce income needs to develop a list of 20 or so stocks they really like and are willing to own at their current valuation -- and they must continuously track their orders and fills.
Do not use any margin or other form of leverage when using this approach. You only want to sell options at attractive prices and pocket decent premiums 2x or 3x a year. While nothing can protect you for the gyrations of the overall market, focusing on safe and cheap stocks should help mitigate the risks of permanent capital loss.
This approach is not for everybody. It requires a lot of work and daily attention to your portfolio. You have to be disciplined and willing to put up with some volatility while engaging in premium collection. It will be frustrating at times as not all orders will get filled on a timely basis. Some never will. But enough of them will get filled, which will provide a steady stream of option income over time. The ultimate key to this approach is stock selection, first, and finding the right options, second -- not the other way around.
At the time of publication, Melvin was long ASOL, although positions may change at any time.
Tim Melvin is a writer from Stevensville, Maryland, who spent 20 years a stockbroker, the last 15 as a Vice President of Investments with a regional firm in the Mid Atlantic area. Under no circumstances does the information in this column represent a recommendation to buy or sell stocks. Melvin appreciates your feedback;
to send him an email.