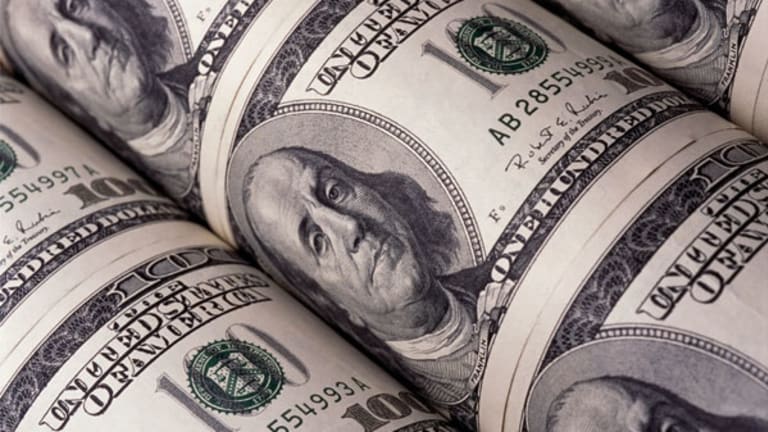 Melvin: High on the New Lows
This Editor's Choice piece discusses using the daily list of new stock lows as a great starting point for bargain hunters.
In addition to checking sectors, another favorite strategy of mine when shopping for cheap stocks is the daily list of new lows. I know the new-high list is more exciting and has all the trendy, sexy stocks, but that's not my bailiwick. If I was a short-term trader, that would be the first place I look each day -- but I am a long-term investor. I want to buy businesses at good to great prices and hold them for several years. As a bargain-hunting vulture, I want to buy what no one else wants at fire sale prices. Those stocks are on the boring, unloved list each day.
I go through this exercise just about every day. I pull up the new-low list and start scanning it for ideas. There is always a lot of junk on the list and I have become skilled at identifying it and moving on. Today is no exception. I see a lot of little biotech companies that are burning cash and floundering in their research efforts. I have no edge in biotech, so I skip these and move on. I do the same with all the Chinese companies on the list. I have no interest in buying companies based in a nation where fraudulent financials and a hostile government are the norm. There are plenty of gullible investors to buy the China meme. I will pass on all of them no matter how cheap they appear.
Moving down the list, I see many Canadian energy companies and master limited partnerships. I am making a note to keep an eye on these, but for now, I am going to pass. The cost of oil production in the Canadian oil sands projects is high enough that the current lower energy prices are crushing margins. They may get interesting if oil gets down near $70, but for now I am going to pass.
Juniper Networks
(JNPR) - Get Juniper Networks, Inc. Report
is today's list. I love busted growth stocks, so I want to take a quick look. The first thing I do is blow the chart up to monthly prices to get a long-term view. A year ago, the stock was at $45 a share and has since fallen by two-thirds. That gets my attention, so I look a little deeper. A quick calculation of intrinsic value shows the network equipment maker trading at about 90% of my fair value for the stock. It is not below book value yet but it is getting cheaper. But I see insiders are still selling shares even as the stock price falls, and that is a red flag. If they do not want the shares at this price, neither do I.
Nokia
is on the list as the wireless handset company has continued to struggle. I note that the stock is trading below the value of cash on the books and that is intriguing to me. I quickly turn to the latest balance sheet and do a quick and dirty liquidation estimate of the company. Nokia actually has a negative liquidation value, so I am going to pass on the stock. I do the same for
RadioShack
(RSH)
, a current holding that is making new lows. The stock is still about 30% above my liquidation estimate, so I will not add to this position yet, either.
I work my way through the list in this manner. I look for stocks that are too cheap not to own and trade below both intrinsic value as an ongoing concern and a discount to tangible book value. I want to see what insiders are doing as the share price hits new lows. Much of the time, I will complete the exercise with no positive results. Today will be the exception, and I see that shares of
Hess
(HES) - Get Hess Corporation Report
have continued to fall and can be classified as too cheap not to own. The stock trades at about 75% of tangible book and half of my intrinsic value calculation. Insiders have been buying as the shares hit new lows. I own a little, but I will be buying more this week.
The key to long-term success in the market is like buying anything else in life: it's where and when you shop.
At the time of publication, Melvin was long RSH and HES, although positions may change at any time.
Tim Melvin is a writer from Stevensville, Maryland, who spent 20 years a stockbroker, the last 15 as a Vice President of Investments with a regional firm in the Mid Atlantic area. Under no circumstances does the information in this column represent a recommendation to buy or sell stocks. Melvin appreciates your feedback;
to send him an email.