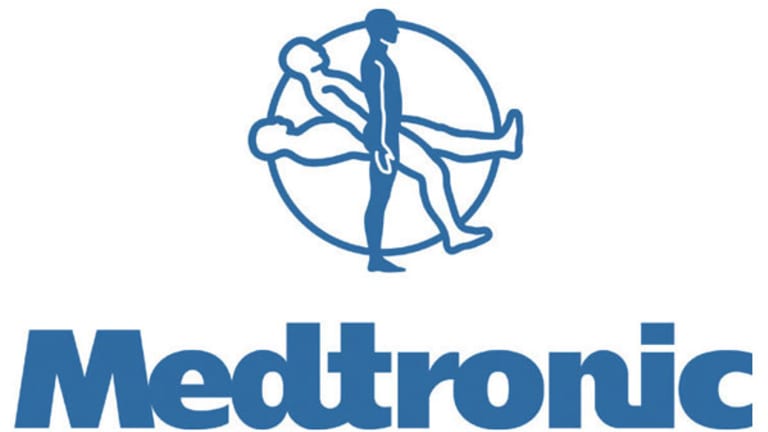 Publish date:
Medtronic Avoids U.S. Taxes While Saddling Shareholders With a Hefty Tax Bill
Medtronic's $49.9 billion acquisition of Covidien -- the largest tax inversion deal ever -- will leave shareholders with a big tax bill, while Medtronic may pay little or no taxes.
Medtronic's $49.9 billion acquisition of Covidien -- the largest tax inversion deal ever -- will leave shareholders with a big tax bill, while Medtronic may pay little or no taxes.
NEW YORK (TheStreet) -- Medtronic's (MDT) - Get Report $49.9 billion acquisition of Dublin-based Covidien (COV) -- the largest tax inversion deal ever -- will leave shareholders with a big tax bill, while allowing the Minnesota-based company to pay little or no U.S. taxes.
The controversial purchase, which received much press scrutiny last year, is the largest acquisition ever in the medical technology industry. The acquisition closed Monday.
"It is not inconceivable that [Medtronic] may not be taxed at all" on its U.S. operations, said Robert Willens, tax consultant and professor at Columbia University.
So-called tax inversions have become a hot-button political issue in recent years. Typically, inversion deals involve American corporations' acquisition of foreign entities or subsidiaries in a tax-friendly regime.
While they offer long-term benefits to companies in the form of reduced tax liabilities and better access to cash across geographies, inversion deals cost a pretty penny to individual investors and the Treasury department. Last year, the U.S. Congress's Joint Committee on Taxation estimated that tax inversions would cost the government approximately $19 billion over the next decade.
The Medtronic acquisition saddles shareholders with a capital gains tax accrued as part of the transaction. Under IRS rules, this is typical for inversion deals in which the acquiring company holds 50% or more of the shares of the acquired company. Medtronic reimbursed $63 million to senior executives last year to offset their tax liability as a result of the merger. However, individual shareholders did not receive the same courtesy.
Based on IRS rules, these shareholders could be hit by as much as a 33% capital gains tax as a result of federal and state tax liability.
The company's long-term shareholders may be the hardest hit because their tax liability will have accrued over a longer time period of time. For those who bought the stock recently, the effect will be that of pre-paying taxes.
"Paying taxes earlier is detrimental, as you could have used that money for more productive purposes or useful expenses," explained Willens.
The acquisition also creates additional risk for individual investors. Many will have to sell their old stock at a loss to convert their current holdings to that of a new entity. A key assumption in this equation is that the merged entity's stock price will increase in the future, as a result of tax savings.
"The offsetting benefits [of a future increase in prices] are speculative and involve a leap of faith on the part of shareholders," said Willens.
Responding to public outcry against tax inversion deals, the Obama administration released a tax notice in September that eliminated hopscotch loans -- loans made by foreign subsidiaries to their American counterparts to finance such deals -- a favored tactic used by corporations to repatriate their foreign earnings back to the U.S.
As a result of the notice, Medtronic, which had originally intended to finance the transaction using its $13.5 billion cash reserves from earnings abroad, was forced to borrow $16 billion. The notice also resulted in termination of Illinois-based pharma giant AbbVie's (ABBV) - Get Reportproposed acquisition of Irish company Shire (SHPG) - Get Report .
Medtronic has not divulged an exact figure for tax savings as a result of the deal. Even without recourse to its overseas earnings to finance the acquisition, however, there are a number of tax benefits for the company.
For starters, the deal reduces Medtronic's effective tax rate by approximately 2 to 4 percentage points (depending on earnings), to 16%. More importantly, it leaves enough room for the company to structure its finances creatively for tax gain.
For example, earnings stripping, a common tactic deployed by companies after such deals, can further reduce Medtronic's tax liability. As part of this practice, Medtronic's Irish headquarters will function as creditor to its American subsidiary for operational expenses. Subsequent profits from U.S. operations can then be repatriated back to Ireland without incurring prohibitive American corporate tax rates.
Servicing its acquisition-related debt from income earned in the U.S. is another way for the company to reduce its tax liability. Because debt payments are tax-deductible, this will reduce the company's U.S. income eligible for taxes.
But Medtronic chief executive officer Omar Ishrak downplayed the deal's tax benefits.
The tax benefits "don't even factor in the business model for this acquisition," he said. Rather, he touted the business synergies and additional cash flow available to Medtronic as benefits of the deal.
According to him, the increased cash flow will be used to make investments in the U.S.
Tax becomes an important part of the equation here as well. The company will not be able to use cash from its foreign earnings to make investments here in the U.S.
"The interest from capital investments made in the United States with foreign earnings triggers from day one," said Sam Lichtman, partner at Haynes and Boones, a tax consultancy.
This article is commentary by an independent contributor. At the time of publication, the author held no positions in the stocks mentioned.