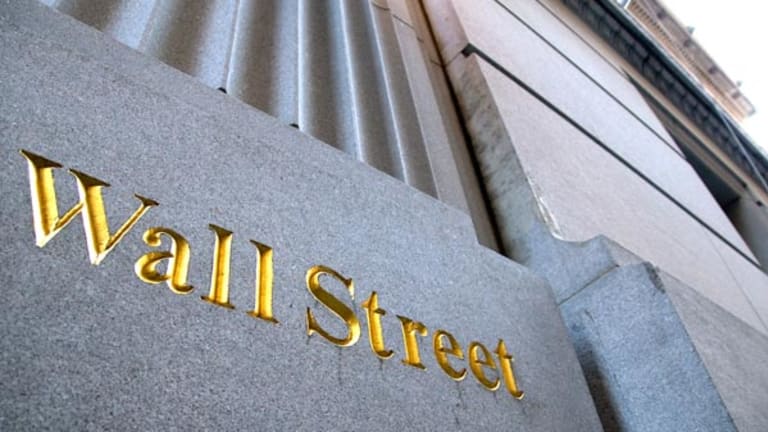 Medical Stock Breaks Out, May Rise 37%
Zimmer Holdings receives a five-star rating from Morningstar and greater support from institutions.
BOSTON (TheStreet) -- Medical-device maker Zimmer Holdings (ZMH) leads the market in reconstructive devices, excelling in knee and hip replacements. As a result, the company has a "wide economic moat" with sustainable competitive advantages, according to Morningstar.
Still, analysts are less than bullish on the stock, with "hold" ratings outpacing "buy" rankings two-to-one. However, there's a lot to be said for Zimmer.
Aging baby boomers will provide a business catalyst in the coming years. Orthopedic surgeons demonstrate supplier-brand loyalty for Zimmer, whose market value is $11 billion, making it No. 1 in its class.
Longer life expectancy, more-active lifestyles and the aforementioned demographic shift will produce steady demand for joint-replacement surgeries in the next decade. Another notable catalyst is the obesity epidemic in the U.S. Unless this trend subsides, demand for joints will accelerate in the long run.
To be sure, current U.S. economic woes may weigh on Zimmer. Medicare currently covers the majority of joint-replacement surgeries. Given the country's elevated budget deficits and need to reduce entitlement spending, reimbursement rates may drop in the near future. If so, Zimmer may suffer a sales decline or profit-margin contraction, hurting its stock.
Many people have delayed procedures due to employment uncertainty. If the current unemployment obstacle proves structural, rather than cyclical, Zimmer may face a demand drop. Still, Morningstar has a $78 fair-value target on Zimmer, implying 37% upside.
Sell-side analysts are less bullish. Of those covering Zimmer, 10 rate its stock "buy" and 22 rate it "hold." None rank it "sell." Here is a snapshot of fundamentals, valuation and targets:
Fundamentals
:
12-Month Sales Growth
: 4.3%
3-Year Annualized Sales Growth
: 3.7%
12-Month Earnings Per Share Growth
: 5.7%
3-Year Annualized EPS Growth
: 3.8%
12-Month Stock Performance
: -10%
3-Year Annualized Performance
: -6.6%
Valuation
:
Forward Earnings Multiple
: 12 (41% Industry Discount)
Trailing Earnings Multiple
: 15 (28% 5-Year Discount)
Book Value Multiple
: 1.4 (55% Industry Discount)
Cash Flow Multiple
: 8.5 (45% Industry Discount)
Sales Multiple
: 2.6 (32% Industry Discount)
PEG Ratio
: 0.5 (50% Growth Discount)
Targets
:
Morningstar
: $78 (37% Upside)
Sanford Bernstein
: $60 (11% Upside)
Barclays
: $60 (11% Upside)
Citigroup
: $57 (5.5% Upside)
UBS
: $54 (Fairly Valued)
Goldman Sachs
: $53 (1.9% Downside)
Zimmer has a durable balance sheet, with $982 million of cash and $1.1 billion of debt. The company doesn't pay a dividend, but has been repurchasing shares over the past year. The float has decreased from 213 million shares to 198 million at third-quarter's conclusion, bolstering earnings per share 37% while net income grew a more-modest 27%. Zimmer exceeded the consensus earnings expectation by 0.6%, but missed by 3% on revenue.
However, institutional owners are emitting bullish signals. During the third quarter, eight of the stock's 10 largest owners increased their stakes as did 17 of the 20 largest investors, signaling optimism. Among those amplifying their bets were
Fidelity
, which purchased 2.5 million shares,
Bank of New York Mellon
, which added 1.1 million shares, and
Oppenheimer
, which bought 2 million shares.
The buy-side hasn't reported fourth-quarter activity. Zimmer has rallied 8.1% in the past month and is currently trading above its 50-, 100- and 200-day simple moving averages with technical momentum.
-- Written by Jake Lynch in Boston.
RELATED STORIES:
Barclays' 30 Best Stock Picks for 2011
Become a fan of TheStreet on Facebook.
Disclosure: TheStreet's editorial policy prohibits staff editors, reporters and analysts from holding positions in any individual stocks.