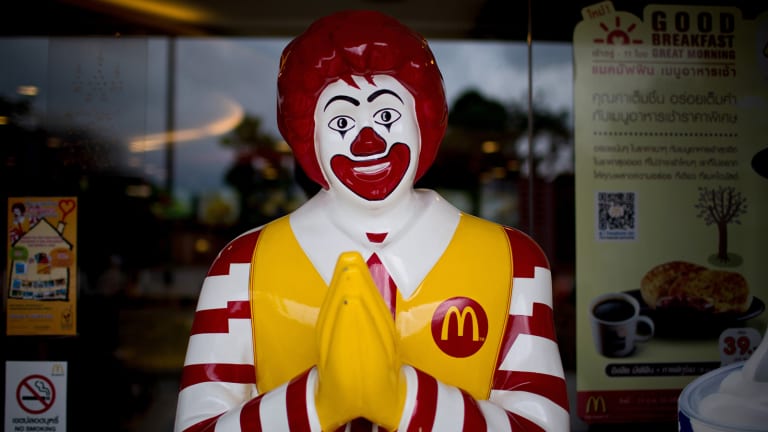 McDonald's to Buy Voice-Recognition-Tech Startup Apprente
Apprente's voice-based platforms should help speed McDonald's drive-through, mobile and kiosk order-taking efforts.
McDonald's (MCD)  said Tuesday it planned to buy startup Apprente, a proprietor of voice-recognition technology, to be used to enhance the chain's drive-through, mobile and kiosk ordering platforms.
Terms weren't disclosed, but a source close to the matter says it is valued at $300 million, according to CNBC. If that figure is accurate, CNBC reports, it would be McDonald's largest deal in 20 years.
Founded in 2017 in Mountain View, Calif., Apprente specializes in complex, multilingual, multiaccent conversational ordering. It has been tested in a handful of McDonald's restaurants and will be the cornerstone of McD Tech Labs, a new group within the MCD global-tech team.
The Chicago chain earlier this year purchased Dynamic Yield and uses its machine-learning tech in more than 8,000 U.S. drive-throughs. "The technology changes drive-thru menus based on the time of day, weather, traffic and the customer's order -- all to coax the customer to spend more," Bloomberg reports.
"Building our technology infrastructure and digital capabilities are fundamental to our Velocity Growth Plan and enable us to meet rising expectations from our customers, while making it simpler and even more enjoyable for crew members to serve guests," said Steve Easterbrook, president and CEO of McDonald's, in a statement.
There are 19 buy, one overweight, and four hold ratings on McDonald's stock, along with a consensus price target of $232.85 and dividend yield of 2.2%.
McDonald's shares were down 3.2% at $210.36.