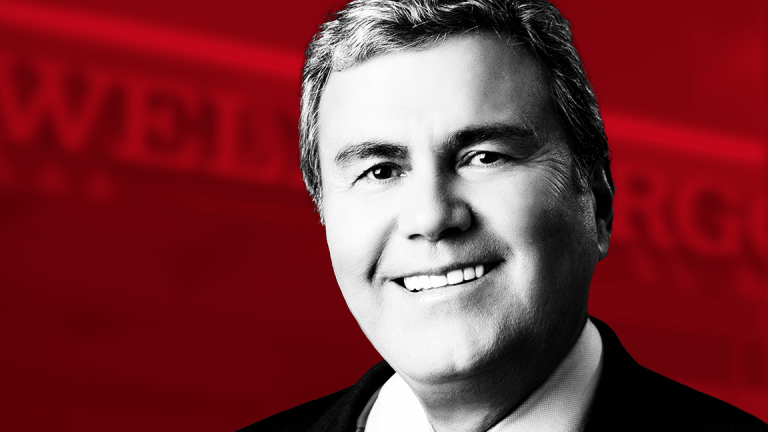 McDonald's Chairman Trailed by Legacy of Wells Fargo Scandals
Enrique Hernandez Jr. stepped down from the board of directors of Wells Fargo in April following the costliest scandal in the U.S. bank's history, amid widespread criticism from corporate-governance experts and regulators. That legacy has trailed him as chairman of the board of McDonald's, the largest U.S. publicly-traded restaurant chain, which is set to hold its annual shareholder meeting this week.
Is a tainted Wells Fargo & Co. (WFC) - Get Free Report director good enough for McDonald's Corp. (MCD) - Get Free Report shareholders?
Wells Fargo disclosed in March that Enrique Hernandez Jr., a 62-year-old private-security executive, would step down from its board of directors, along with three other longtime members who failed to prevent a series of scandals at the U.S. bank. The announcement came just weeks after the Federal Reserve took the unprecedented and draconian step of banning Wells Fargo from further asset growth until it improves board oversight and risk-management. A year earlier, Hernandez had barely won reelection to the board - in an unopposed vote.
But Hernandez's status among the U.S. corporate elite continues unabated: Since 2016, he has served as chairman of the board of McDonald's, the largest publicly-traded U.S. restaurant chain. And while few observers expect shareholders to vote him out at the burger maker's annual meeting on Thursday, corporate-governance experts say his track record at Wells Fargo raises doubts about his ability to provide tough, independent oversight of McDonald's senior executives, including CEO Steve Easterbrook.
There's also the matter of a series of business contracts Hernandez won for his private-security company from Wells Fargo, McDonald's and Chevron Corp. (CVX) - Get Free Report while he served on their boards, garnering at least $38 million of extra revenue over the past 13 years. Those side deals raised concerns among shareholder advocates about Hernandez's independence, since the company executives he was supposed to be overseeing suddenly became clients.
Hernandez joined the McDonald's board in 2003, and two years afterward his company, Inter-Con Security Systems Inc., won a contract to provide security to the burger maker's headquarters in Oak Brook, Illinois. McDonald's paid Inter-Con a total of $13.2 million under the deal from 2005 through 2016, when Hernandez became chairman and the contract was terminated.
"Is the fact that he was at Wells Fargo an issue? Sure," said Charles Elson, director at the Weinberg Center for Corporate Governance at the University of Delaware. "But what I really find troubling is the presence of the conflicts. OK, they resolved it, but the bigger question is why they had it in the first place."
Hernandez didn't respond to requests for comment. McDonald's sent a statement in support of Hernandez.
"During Rick Hernandez's tenure as Chairman, McDonald's has turned its business around, unveiled ambitious growth plans and the results last year were clear," the company said. "It's why he has received overwhelming support at the last two McDonald's annual shareholders' meetings with an average of greater than 95% of the votes cast."
In an April 12 letter to McDonald's shareholders, Hernandez wrote that the company's board members take their responsibility seriously -- even as they enjoy visiting the restaurants "most of all." The directors each got at least $280,000 in compensation last year for the part-time job; as non-executive chairman, Hernandez's pay was about $800,000. 
To his credit, McDonald's shares have returned an average 14% over the past decade, trailing quick-serve chains Starbucks Corp. (SBUX) - Get Free Report and Domino's Pizza Inc. (DPZ) - Get Free Report but outperforming fellow burger franchisers Jack in the Box Inc. (JACK) - Get Free Report and Sonic Corp. (SONC) as well as the broader Standard & Poor's 500 Index of large U.S. companies. 
"The board continuously monitors the company's strategy, leadership and operations in light of an ever-changing business environment," Hernandez wrote. "As seriously as we take our responsibilities as members of the board of directors, we enjoy the role of McDonald's customer most of all."
Hernandez had served as a director at Wells Fargo since 2003. Along with other board members, he failed to intervene or impose stiff controls as senior executives at the bank allegedly pressured employees to meet aggressive sales targets. Millions of unauthorized accounts were opened in the names of customers, and some auto borrowers were charged for insurance they didn't need.
Wells Fargo's regulatory fines and other legal costs stemming from the scandals have reached about $2 billion since the issues first came to light in 2016. As a result, the bank's stock price has climbed just 4.6% over the past 12 months, even as rivals JPMorgan Chase & Co. (JPM) - Get Free Report and Bank of America Corp. (BAC) - Get Free Report  notched gains of more than 30% due to investor optimism about the banking industry's prospects.
Prior to a board shakeup last year, Hernandez had served as head of Wells Fargo's risk committee -- a panel that's tasked with responsibility for preventing major corporate blunders as well as assuring adherence to ethics and integrity.
At Wells Fargo's annual meeting in April 2017, he received just 53% of shareholder votes, the lowest among the 15 board nominees. Such a result was seen as a harsh rebuke, since the directors run unopposed; it's rare in such corporate elections to receive approval ratings below 90%.
Hernandez's company had also won contracts, shortly after he joined the Wells Fargo board, to provide security to its bank branches. Payments under those contracts totaled more than $25 million over 12 years, apart from his roughly $400,000 a year in compensation as a board member.
Former Wells Fargo CEO Richard Kovacevich acknowledged in an interview in March that the contracts were awarded after Hernandez approached him privately about getting business from the bank; the terms of Inter-Con's services were competitive with those offered by other providers, according to Kovacevich. 
Hernandez still serves as a director at Chevron, the San Ramon, California-based oil company, where he leads the board committee that sets CEO Michael Wirth's compensation. Since 2011, Inter-Con subsidiaries in Africa have had contracts to provide security to Chevron, regulatory filings show. The amount of the contracts wasn't disclosed. Hernandez joined the Chevron board in 2008.
There's nothing illegal about Inter-Con's contracts with McDonald's, Wells Fargo or Chevron, and the arrangements were duly disclosed in annual regulatory filings. According to companies, the revenue wasn't large enough, relative to Inter-Con's total revenue, to impair Hernandez's independence as a director.
But Nell Minow, who counsels big investors on corporate governance as vice chair of the consultancy ValueEdge Advisors, says his track record as a Wells Fargo board member - and apparent willingness to use his board seat to promote his own business - should make McDonald's shareholders "extremely skeptical." The theory, she says, is that a director with conflicts of interest could be less likely to challenge company executives over poor management, misguided strategies or overly risky practices.
"It shows very questionable judgment to enter into a business relationship with the company when you are on the board," Minow said. "The burden of proof is now on the company to show that he's the best possible candidate that they could put up."