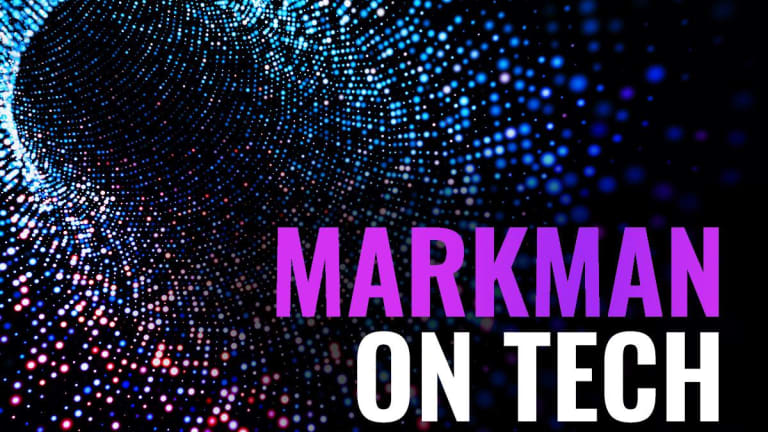 McDonald's Acquisition of Dynamic Yield Is a Game Changer
Fast-food chains with the brand might of McDonald's used to grow sales with bigger advertising budgets. Today, brute force is less effective. Companies need to constantly innovate, and increasingly, they are turning to software and AI.
For decades, data scientists have promised better sales and bigger profits by using data to tailor customer experiences.
McDonald's (MCD) announced Tuesday it was acquiring Dynamic Yield, a company that makes personalization software. The deal, rumored to be for $300 million, is McDonald's biggest acquisition in two decades.
It also represents a new path forward for the company, and for stakeholders.
There used to be a time when a fast food chain with the brand might of McDonald's grew sales with bigger advertising budgets. Today, brute force is less effective. Companies need to constantly innovate. Increasingly, they are turning to software.
Dynamic Yield's software brings the same type of personalization you might expect when shopping online at Amazon.com. Add a box of Tide laundry detergent to your virtual shopping and a pop-up suggestion for Colgate toothpaste, among other products, fills the lower third of the page. These digital cues are unobtrusive and more importantly, they work.
Gartner, a global IT analytics and consulting firm, predicted in 2017 that companies that fully embraced online personalization would enjoy a 30% sales advantage over competitors. The research report, "Predicts 2018: Brand Relevance Under Fire, Automation on the Rise", placed Dynamic Yield as the market leader.
McDonald's serves 68 million customers every day. Getting digital right could mean tens of millions of dollars in profits each year.
Steve Easterbrook, chief executive officer, explained the company will integrate Dynamic software throughout its digital platforms, from websites and mobile applications to in-store kiosks and even the drive-through window. The software will take into account weather, time of day and current service times.
Drive-thru customers would see menus dynamically change as they place orders. Selecting a Big Mac might automatically suggest a combo package, or an Oreo McFlurry if it's hot outside. During peak hours, hard-to-prepare items like scrambled eggs might be downplayed.
It's a competitive advantage much larger than marketing muscle. It's the ability to influence what customers order, in real-time, across the entire network of stores.
Digital was at the heart of a larger plan from McDonald's that began in 2017. At the time, Easterbrook said the company had lost focus. It failed to keep pace with the digital experiences being provided by fast food competitors.
To regain lost customers, the company began placing kiosks in stores where patrons could conveniently place orders, skipping the line entirely. The new point-of-sale system connected to profiles stored inside the McDonald's mobile app for payment options. It also stored favorites and kept track of past orders.
For customers on the go, McDonald's enabled curbside delivery. At select stores, getting a milk shake and large fries became as easy as tapping a few buttons, then waiting for a McDonald's attendee to bring the order to your car. Now that's fast food.
And the company is hard at work on a true delivery service. In its top five markets (the U.S., France, the U.K., Germany and Canada), Easterbrook claims nearly 75% of the population live within three miles of a golden arches store.
These factors, together with a renewed focus on profitability and returning cash to shareholders, have transformed McDonald's stock into steady performer. Shares are up 5.6% this year, and 18.4% over the past 12 months. They have climbed 125% since 2015.
That's when the company began a strategy to re-franchise its stores. At the time, 75% of McDonald's locations were owned by franchisees. Getting the ratio closer to 100% would radically improve free cash flow, and would also make the business more transactional.
It's a proven business model. Domino's Pizza (DPZ) , a 16,000 store behemoth with the same structure, has been a spectacular stock for bulls. It's up 3,930% during the past 10 years.
The acquisition of Dynamic Yield redefines McDonald's. In addition to being a high-margin food supplier to 36,000 stores, the company is in a better position than ever before to directly influence what products customers buy.
At a current price of about $188, McDonald's shares trade at 21x forward earnings, and 6.9x sales. That's a rich valuation, but this is the beginning of the new business, so it may deserve a higher multiple. Long term investors should consider buying the shares into any meaningful weakness.
Given the potential of the new business model, as long as the global economy maintains a semblance of order, the stock could trade to $235 in two years.
McDonald's closed up Thursday by 1% to $189.39.
To learn more about Jon Markman's recommendations at the crossroads of culture and technology, check out his daily investment newsletter Strategic Advantage. To learn about Markman's practical research in the short-term timing of market indexes and commodities, check out his daily newsletter Invariant Futures.
How Much Money Will I Need to Retire?
Want to learn about retirement planning from some of the nation's top experts? Join TheStreet's Robert "Mr. Retirement" Powell live in New York on April 6 for our Retirement Strategies Symposium. For a limited time, tickets are available for $99 for this full-day event. Check out the agenda, learn about the speakers and sign up here.
Markman owns the following stocks mentioned in this column: Domino's Pizza