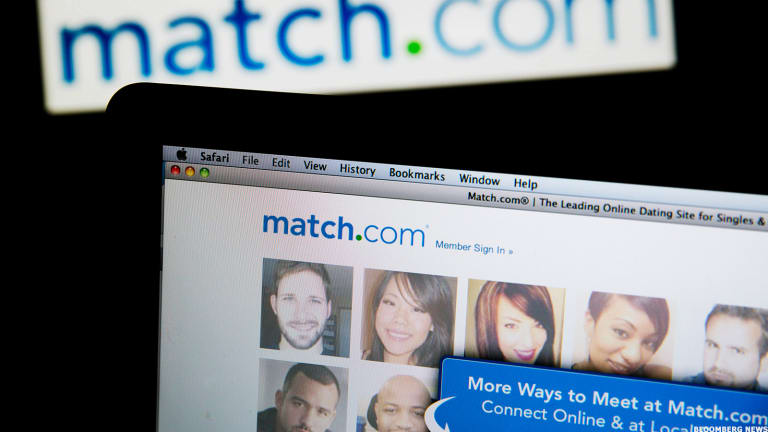 The world's largest social network may have waded into its pool, but Match Group Inc. (MTCH) - Get Match Group, Inc. Report doesn't appear to be too concerned. 
Facebook CEO Mark Zuckerberg announced Facebook Dating during the F8 developer conference last week, causing Match shares to plummet more than 20%.
But after beating earnings and revenue expectations for the first quarter in its report issued after the close on Tuesday, Match executives struck a confident tone in the company's call with analysts on Wednesday morning. 
"I am highly confident that our product roadmap, particularly at Tinder, will allow us to remain the clear leader in this category and deliver continued growth for Match Group shareholders," said Mandy Ginsberg, CEO of Match Group.
Online dating "is not a category where one size fits everyone," Ginsberg said, and unlike Facebook, each of Match's services targets a different demographic.
"Tinder is its own unique experience that we don't think Facebook can replicate," Ginsberg said.
For the quarter, Match reported non-GAAP earnings per share of $0.26 compared to analysts' consensus estimate of $0.23 and revenue of $390.1 million compared to the consensus estimate of $385.9 million.
Match shares were falling 5.4% to $34.35 on Wednesday morning after initially rising on the news; since the beginning of the year, the stock has risen about 10%.
Dating platforms such as Match's Tinder, Badoo'sBumble and others allow users to link Facebook profiles when they create an account in order to verify their identity. However, in its earnings report, Match said that alternate sign-up options have been available since July 2017 and that roughly 75% of Tinder registrations in North America no longer use Facebook sign-in. 
The company added that the content of user profiles is largely generated by the individual, as opposed to imported from Facebook profiles, and that the app's matching algorithms do not rely on Facebook data.
After Facebook announced Dating last week, Ginsberg said the company was "flattered" but noted the timing was surprising "given the amount of personal and sensitive data that comes with this territory," alluding to Facebook's recent data misuse scandals.
Match's parent company IAC's chief executive Joey Levin also said at the time, "Come on in. The water's warm. Their product could be great for US/Russia relationships," in a reference to how Russian nationals used Facebook to influence the 2016 U.S. presidential election.