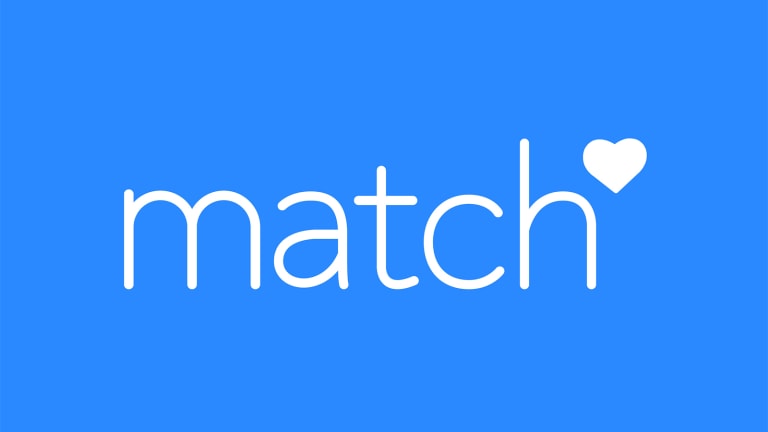 Match Shares Jump on First-Quarter Earnings Beat as Tinder Adds Subscribers
Love - or something else - was certainly in the air for Match Group in the first quarter, pushing its earnings and revenue above analysts' forecasts - and its stock price higher on Wednesday.
Love - or something else - was certainly in the air for Match Group (MTCH) in the first quarter of 2019. 
The provider of dating and hook-up apps including Match, Tinder and OkCupid reported first-quarter earnings after the closing bell on Tuesday that came in well ahead of expectations amid strong subscriber growth, particularly its popular Tinder app.
Match posted first-quarter net income of $123 million, or 42 cents a share, vs. $99.7 million, or 33 cents a share, a year earlier. Revenue climbed to $464.6 million from $407.4 million. Analysts surveyed by FactSet had been expecting earnings per share of 31 cents and revenue of $464 million.
The company posted adjusted earnings before interest, taxes, depreciation and amortization, or EBITDA, of $155.1 million, up from $137.7 million in the year-earlier quarter and in line with FactSet consensus estimates of $154 million.
A particular highlight was the addition of 384,000 paying members to its Tinder service, driven in large part by new subscribers outside of North America, the company noted in its first-quarter investor presentation. For the full year, the company said it expects average subscriber additions for Tinder to be above 1 million.
For the second quarter, Match projects $480 million to $490 million in revenue and $190 million to $195 million in adjusted EBITA. Analysts surveyed by FactSet are currently expecting revenue of $485 million and adjusted EBITDA of $186 million.
Shares of Match jumped 8.5% to $65.51 in trading on the Nasdaq Stock Exchange on Wednesday. Match Group also operates the PlentyOfFish, Meetic, OurTime, Pairs, and Hinge apps.