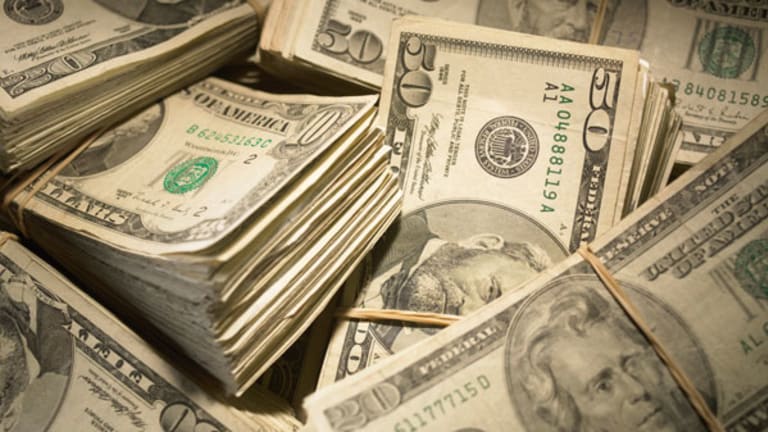 Markets Likely to Shrug at Social Media Changes
Markets will adapt, as they always have, as social media matures in the investment world.
NEW YORK (
) - Pricing in social media would be the obvious next step for markets.
A week after a group hacked
The Associated Press
Twitter account and posted an erroneous tweet that temporarily sank the
Dow Jones Industrial Average
more than 150 points , the Commodities Futures Trading Commission announced it will meet Tuesday to hold a public meeting to discuss "swap data reporting."
It's a fancy way of saying that high frequency traders are gathering to discuss the influence social media can have on markets.
Last Wednesday's flash crash among all three major U.S. indexes boomeranged within minutes back near session highs and left investors generally confident that the swing wasn't more than a minor blip for the day.
The event came just weeks after the Securities and Exchange Commission said companies could use social media to make announcements and after Bloomberg approved its terminals to display tweets of various users from the social networking site that could be used by traders.
News outlets were quick to publish stories questioning what the
AP
twitter hack and the market's violent reaction may mean in the event of future hacks and false social networking information.
Crowd sourcing on Reddit led to mistaken speculation that an innocent party may have been involved in the Boston bombings (Reddit General Manager Erik Martin later apologized for the "online witch hunts").
Peoples' use of Twitter, Facebook and other social outlets are part of the evolution of communication, and the April 24 hack is another event that has pushed regulators and traders to further discuss the space of this relatively new medium.
Misinformation from social media is no different than misinformation that always has existed, whether it was the Web, television, radio or any other mass dissemination of information.
The gathering at CFTC headquarters on Tuesday may be an important step to prepare regulators for future social media scoops or flubs that could greatly shift the market, but more market-moving news on Twitter and Facebook is likely to become such a regular occurrence that markets will simply do what they've done for centuries: price it in and move along.
-- Written by Joe Deaux in New York.
>Contact by
.