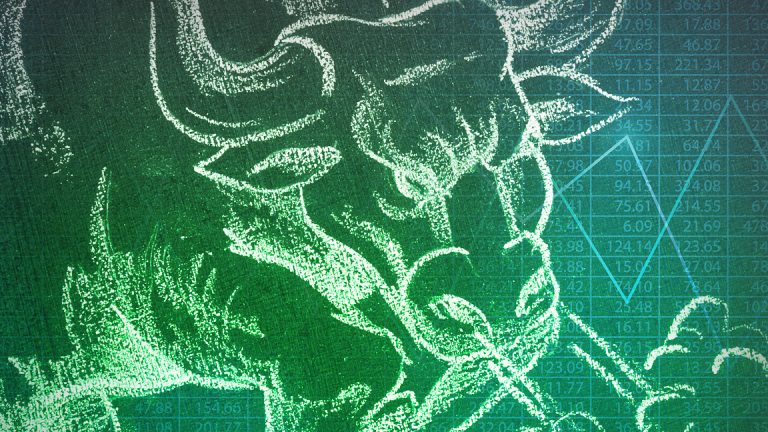 Chart Shows the S&P 500 Is Still On-Script This Fall
Here's how to trade it.
Mr. Market's off to a quiet start for the week, following a surge higher on trade hopes Friday.
At a glance, it might seem like the headlines are driving the market this fall. After all, there's no shortage of high-impact headlines right now.
But given the near-textbook behavior of the S&P 500 year-do-date, the question of who's driving whom is a little less clear. Despite the noise coming from the news cycle, this market has consistently been obedient to the big technical trends that have been in play all year long. And Mr. Market's still on-script this fall.
That could pave the way to higher ground in the final stretch of 2019.
To figure out how to trade it from here, we're turning to the chart for a technical look. Specifically, we'll look at the SPDR S&P 500 ETF (SPY) - Get Report , investors' favorite investable proxy for the market as a whole.
The last time we zoomed in on what's happening in the S&P 500, there was a pretty simple prognosis for the market: A 4.5% correction in the S&P over two weeks likely meant that we set the stage for a year-end rally.
Sure enough, that's almost exactly what happened in the intervening weeks.
The S&P 500 pulled back to trendline support and caught a bid, rallying from its early-October lows.
That's an important reminder that context matters for the stock market. Just like the context of entering 2019 on the heels of a double-digit selloff meant that stocks could rally a whole lot harder than "normal" without becoming overbought, the fact that the latest correction stayed within the confines of a well-defined, long-term uptrend keeps the market pointing higher.
Simply put, we're in a "buy the dips market" this fall - and we just saw another buyable dip last week.
In the longer term, the primary uptrend in the S&P 500 has been just as reliable. And it continues to look bullish.
Make no mistake, risk management is still important here. Just because headline risk hasn't been the driving force it was year-to-date doesn't mean it can't become one again. For that reason, the 2850 level in the S&P 500 remains an important line in the sand to watch. If the market falls below that support level from last week, it could be the first sign that the trend is coming to an end.
Until that happens, stocks continue to follow their script in 2019. And that could put us just a few weeks away from new all-time highs in the big indices.
This article is commentary by an independent contributor. At the time of publication, the author held no positions in the stocks mentioned.