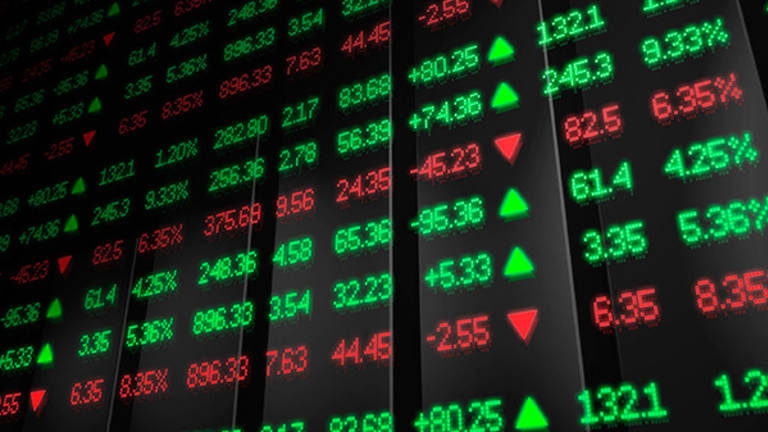 Market Pullback Is Unlikely Until the S&P 500 Breaks 2,147 Level
A consolidation as the fall approaches would be desirable. However, until 2,147 on the S&P 500 is broken,this won't happen.
While I was warning investors in January and February that we are setting up for a global melt-up in all major asset classes, I did think there would be some pullbacks/consolidations along the way.
My preference remains for a pullback as the fall approaches. However, until 2,147 on the S&P 500 is broken, there will be no real pullback to speak of.
In order for this pullback to take hold, we need to break down below 2,147 to invalidate the more immediate bullish set up on the chart, as represented by the blue count on our 60-minute chart. But, until that level is broken, the market maintains the potential to break out again and leave those who are looking for a pullback behind.
Therefore, should the S&P 500 break out over 2,203 with follow-through over 2,212 before it breaks below 2,147, that would put it on a direct course toward the 2,350 region in the heart of a third wave.
Cari Bourette has developed an algorithm that tracks market sentiment (Marketmood.net). Her work is actually a breakthrough in the study of socioeconomics and has been able to attain accurate forecasts of market movement more than 65% of the time.
Bourette's algorithm of market sentiment supports the same perspective the wave structure is showing us, which suggests that the market should be starting that pullback shortly.
Additionally, Bill Albert, who developed a proprietary put/call ratio analysis which is exclusively seen at Elliottwavetrader.net, also expects that the market should see the standard pullback suggested by the Elliott Wave structure. His proprietary analysis has him expecting a market decline to begin imminently, as it seems to indicate that the smart money has used the recent rally to cash out.
So, as the market approaches our resistance region, the primary expectation is that a pullback should begin quite soon. However, with so many looking for this pullback, we have to understand the signals for which to look should the market melt up from this region, which means a breakout over 2,203, with follow-through above 2,212.
That would begin our run to 2,350 sooner than expected, with our ultimate target exceeding 2,500.
See charts illustrating the wave counts on the S&P 500.
This article is commentary by an independent contributor.