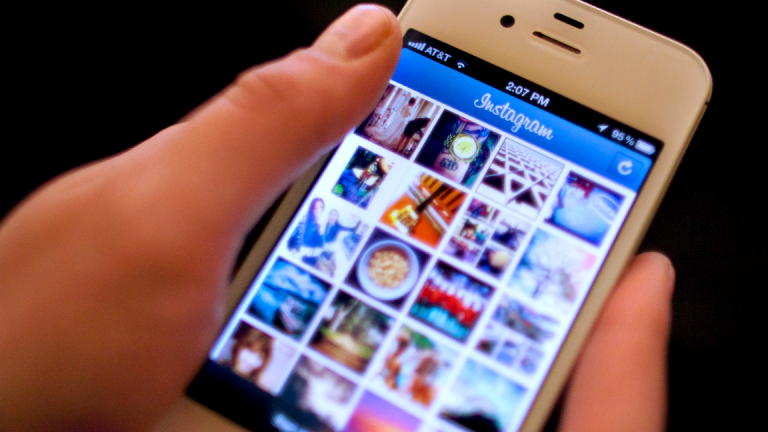 Zuckerberg's Keynote Shows How Obsessed Facebook Is With Growing Social Sharing
Facebook's CEO gave the keynote address on Tuesday at Facebook's F8 developer conference in San Jose.
Facebook's CEO gave the keynote address on Tuesday at Facebook's F8 developer conference in San Jose.
Zuck did his best at F8. 
As expected, Facebook (FB) - Get Report CEO Mark Zuckerberg and other execs tried hard during the keynote address at Facebook's F8 developer conference to stress that protecting against the misuse of their massive platforms is now a top priority. They also frequently insisted to a nervous developer community that these moves are in their long-term interests, and that they won't stand in the way of Facebook's work to create more powerful sharing tools across its platforms.
And four months after Zuckerberg unsettled both investors and publishers by stating Facebook would show less brand/publisher content in its news feed in order to prioritize social interactions, he made it clear that Facebook's efforts to drive such interactions go much farther than some algorithm changes. And that they cut across all of its major platforms.
Here's a look at the major product and service announcements made during the F8 keynote for Facebook's core platform, Instagram, Messenger, WhatsApp and Oculus:
"Core" Facebook
Zuckerberg made waves - and sent shares of Tinder, OkCupid and Match.com parent Match Group (MTCH) - Get Report tumbling, perhaps a little too much -- by disclosing that Facebook is launching an online dating service integrated with its core platform. Zuck and chief product officer Chris Cox stressed that the service will feature strong privacy protections - a dating profile will only show a user's first name and won't be visible to friends, and the service's messaging feature will be separate from Messenger. Cox also talked up the service's ability to connect people with common interests and events.
Also disclosed: Action Alerts PLUS holding Facebook is adding a Groups tab to its core app, and wants to both make Groups interactions more conversational and make it easier for users to find Groups that might interest them. The company estimates about 200 million of its 1.4 billion monthly Groups users are members of "super meaningful" groups, and wants to grow that number to 1 billion.
Facebook also announced businesses will be able to create 3D objects that users can add to news feed posts and interact with. And that support for 3D photos will arrive this summer - users just upload a regular photo taken with a phone camera, and Facebook creates a 3D version of it.
Instagram
Instagram is gaining a group video chat service, and will add support for Facebook's Camera Effects platform for adding augmented reality (AR) filters and masks to photos and videos. Instagram is also revamping its Explore tab, which is used by over 200 million people, to organize content based on topics of interest and give users more control over what they see.
Snap Inc.  (SNAP) - Get Report  , which is tumbling after posting its Q1 report on Tuesday afternoon, can't be pleased with the addition of Camera Effects to Instagram, given the popularity of Snapchat's AR filters and lenses (including ones advertisers pay to drive usage of). However, while Instagram Stories has stolen some of Snapchat Stories' thunder, Snapchat's core ephemeral messaging service hasn't been badly damaged by Instagram to date.
Messenger
Making good on a promise made earlier this year, Facebook previewed a new version of the Messenger app feature a simpler/more streamlined interface. "It looks like a chat app again," quips The Verge's Chris Welch while going over the revamp.
Like Instagram, Messenger's camera feature is gaining access to Camera Effects. Marcus also showed how AR content can be fused with interactions on Messenger's bot platform. A demo showed how Nike's Messenger bot could be used to promote a pair of basketball shoes via AR content that can be added to a photo or video.
Facebook disclosed over 8 billion messages are now sent between businesses and users via Messenger. That's up from 2 billion a year ago, but still just a small percentage of Messenger's total message volume, which appears to be around 35 billion per day. The company has argued organic interactions between consumers and businesses on Messenger will pave the way for sponsored (ad-based) interactions in time.
WhatsApp
A day after it was learned that WhasApp co-founder/CEO Jan Koum is leaving due to policy disagreements with Facebook's leadership, Facebook disclosed WhatsApp will be getting support for stickers and group video calls. And as indicated earlier, the company said it would launch a version of the WhatsApp Business app that's meant to help large businesses communicate with users (WhatsApp previously suggested it would charge for this).
Also disclosed: WhatsApp's Snapchat Stories clone, known as WhatsApp Status, now has over 450 million daily active users (DAUs), up from 300 million last fall.
Facebook's "Stories" Products
Facebook and Instagram Stories will now integrate with third-party apps. For example, Spotify users will be able to share a song loaded on the Spotify app via Stories, and users of GoPro's app will be able to share videos that can be edited within Facebook's apps.
Cox noted that in aggregate, Stories are set to surpass feeds as the primary way that users share content at some point in 2019. For now, only one of Facebook's Snapchat Stories clones (Instagram Stories) is being monetized.
Oculus
7 months after unveiling its Oculus Go standalone headset - unlike the more powerful Oculus Rift, it doesn't need to be paired with a PC - Facebook announced the Go has begun shipping. Much like Samsung's Oculus-powered Gear VR headsets (they rely on a Samsung phone to act as their display), Facebook sees the Go, which starts at $199, as a low-cost way to get consumers acquainted with VR, with the hopes that they'll embrace more powerful VR solutions in time.
Facebook, which ultimately cares less over the long-term about selling VR or AR headsets than in shaping how VR/AR are used for social interaction and sharing, also unveiled a slew of new VR apps and content deals. The new Oculus TV app is meant to provide an immersive video-viewing experience that a user can partake in with family and friends (the subpar display resolutions of today's VR headset remains an issue). Another new app, Oculus Venues, aims to create social experiences related to live events (the MLB, NBA and Lionsgate are partners).
TheStreet's Eric Jhonsa previously covered Facebook's F8 keynote through a live blog.