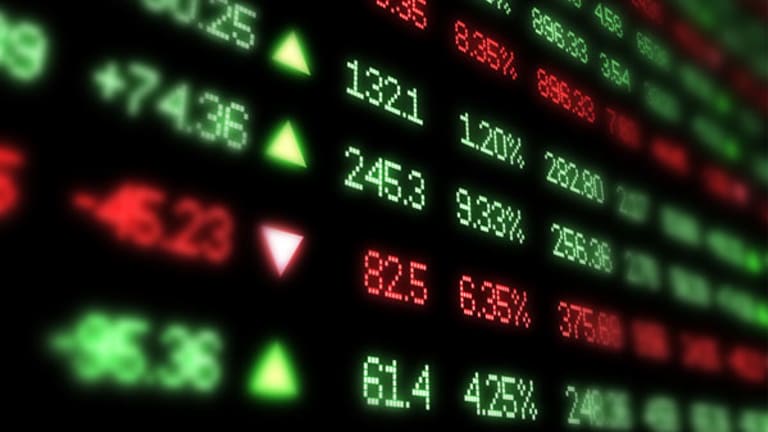 Marc Faber Sees S&P 500 Hitting 2,500 Before a Collapse
Marc Faber likes gold to short central banks, as trust in QE will evaporate.
NEW YORK (Real Money) -- This year could be the year when investors lose confidence in central banks' ability to engineer a sustained economic recovery, Marc Faber, the author of the "Gloom, Boom and Doom Report", said in a presentation in London.
Quantitative easing by major central banks has pushed up asset prices, but it has not contributed to the advance of the real economy, Faber, who is well known for his opposition to money-printing and for his bearish views, said Tuesday evening during a conference organized by French bank Societe Generale.
"One of the problems of this liquidity injection is that the Fed can force relatively responsible central banks to print money," Faber added.
Many analysts see bond-buying by the European Central Bank (ECB) as the only way to boost economic growth in the eurozone. On Wednesday, the fact that an adviser at the European Court of Justice did not oppose bond buying was seen as a green light for the ECB to launch sovereign bond purchases at its meeting on Jan. 22.
QE has "grossly inflated" asset prices and as a result U.S. equities as "highly expensive," Faber said. A sustainable recovery should be based on investment rather than on consumption, but companies will find it more difficult to boost profits in the current economic climate, he added.
Albert Edwards, a strategist with Societe Generale also known for his bearish views, said the U.S. was still in a secular bear market from the point of view of valuations. He pointed to research by money management firm Pring Turner Capital Group, which shows that U.S. equities have been through three major secular bear markets since 1900 and are now in the fourth.
Source: Pring Turner Capital Group
He said he believes the Fed has tried to extend the business cycle with its money printing, but the lesson from Japan is that once a bubble bursts, the economic cycle's length returns to normal.
"We could be in the autumn of the recovery already," he warned.
This is why central banks will be under increased pressure to "justify their actions" and when it becomes obvious they cannot keep inflating asset prices, trust will collapse and the markets with it, according to Marc Faber.
"We may still go up, maybe to S&P 2500, and then collapse. And this time, money-printing will not help," Faber predicted.
The economic recovery since the 2007 financial crisis was driven mainly by China's huge push to develop its infrastructure and by its massive stimulus, which has boosted commodity exporters and other emerging markets, but right now there is barely any growth in the country, he said.
This does not mean there are no opportunities to invest. As Marc Faber said, "one day the whole thing will collapse, it's not sustainable. But until then, there are opportunities to make money."
Gold is his first choice, and he expects the precious metal to do well this year. "I cannot short central banks. I would love to, but I can't. The only way to short them is to go long gold, silver and platinum," he said.
Despite the low yields offered by bonds, he keeps between 20% and 25% of his money in bonds, "but really without conviction."
Emerging markets, which have been hammered by fears of the unwinding of cheap liquidity that was provided by the Fed's quantitative easing, could do well in six-to-nine months because growth in these countries is likely to pick up, Faber said. He likes Asian stocks in particular and even Chinese ones, despite the economic slowdown.
"I would avoid jurisdictions where the probability of wealth taxes is high, i.e. Europe," he said, arguing that policymakers, instead of admitting their mistakes, will try to make up for them by taxing the wealth they have helped create.
"(Policymakers) will go after wealth; they will not say 'we f*****d up'."

Editor's Note: This article was originally published at 11:13 a.m. EST on Real Money on Jan. 14.