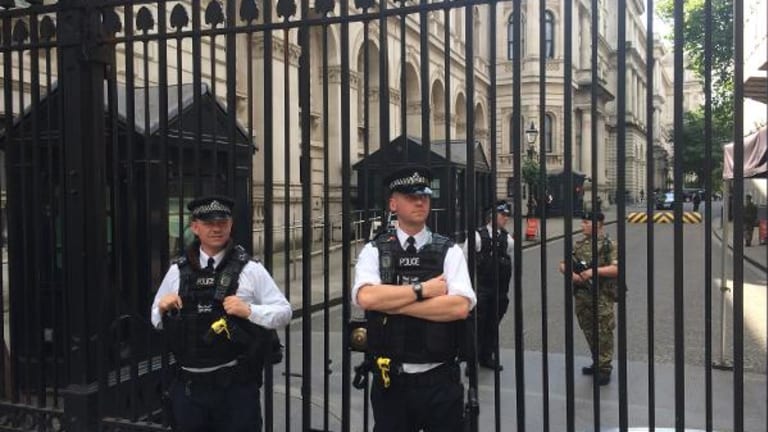 Manchester Police Say Scene of Earlier Bomb Scare Now Declared Safe
Manchester Police say scene of earlier bomb scare now declared safe
Manchester police say the location the army bomb disposal squad attended earlier was not a college in the district of Trafford as reported earlier, but an address in the nearby Manchester suburb of Hulme. 
The incident was related to a suspicious package which has now been declared safe, the police tweeted.
Meanwhile prime minister Theresa May has said she will tell President Donald Trump at a Nato summit today that information shared between intelligence agencies must remain secure. 
Earlier Britain said it was suspending intelligence sharing with the U.S. following leaks of the name of the Manchester bomber and pictures of debris from the bomb itself which are believed to have come from U.S. intelligence.