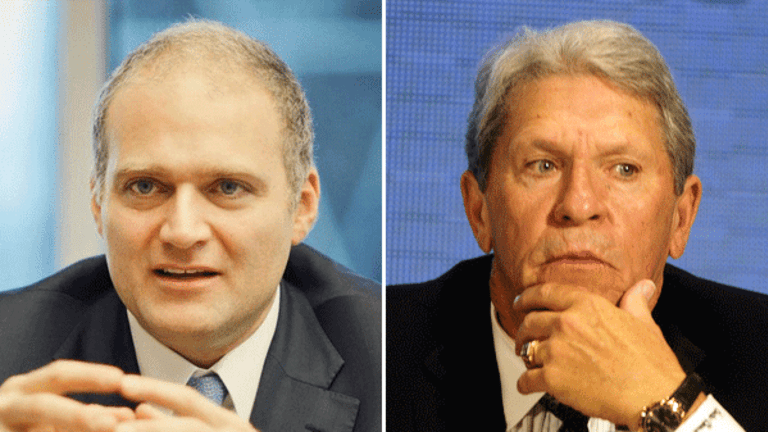 Major Advisory Firm Backs $84 Million Payment to CSX CEO Harrison
Shareholders are being asked to vote on whether to support a one-time payment to the well-respected railroad executive that is based on an amount he forfeited when leaving CP
Glass Lewis became the second major proxy advisory firm to back an unusual one-time $84 million payment related to the recent appointment of railroad giant CSX's (CSX)    chief executive, railroad veteran Hunter Harrison.
CSX shares were up about 1% to $51.83 on the news.
The proxy advisory firm, in a report obtained by The Street Tuesday, urged shareholders to back the payment, which was partly fronted by activist fund Mantle Ridge as part of an effort to convince Harrison to leave his previous employer, Canadian Pacific Railway (CP) and join the insurgent fund's efforts to shake up the board and management of CSX.
In March, Mantle Ridge and its founder, Paul Hilal, reached a deal with CSX to install Harrison as the railroad's new CEO, with a four-year contract. As part of the deal, CSX agreed to bring on five new directors, including Harrison and Hilal, while three incumbent directors agreed to step down.
Shareholders at CSX's June 5 annual meeting are being asked to vote on a non-binding proposal to approve the $84 million payment. Harrison has indicated that he would resign from the CSX CEO position if the proposal would fail to receive approval from investors. And while some consider the payment egregious, the company has not made a recommendation on it one way or another.
In its report, Glass Lewis notes that the payment is intended to reimburse Harrison for certain vested and soon-to-be-vested compensation and benefits that the well-respected chief executive essentially left on the table when he left CP to try and join CSX.
The advisory firm, which is very influential when it comes to institutional investor votes, said that the payment could appear to be an "egregious payout." However, it added that "given the decisive market upside and anticipated operational benefits of Mr. Harrison's service...we believe investors should offer clear support" for it. Glass Lewis also noted that the company's failure to provide a recommendation for or against the payment also helped the advisory firm reach that decision.
The recommendation also comes after Institutional Shareholder Services recommended to shareholders in a Monday report, also obtained by The Street, entitled "What Choice Do You Really Have?" that they should back the payment, noting that a failure to do so "will likely lead to Harrison's exit and the loss of the market value that accompanied his arrival."
The payment would be divided between a $55 million payout to Mantle Ridge and a $29 million payment to Harrison. It is a small part of Harrison's total compensation package, which estimated to exceed $300 million, according to Glass Lewis possibly.
The railroad veteran was famously installed as CEO of Canadian Pacific in 2012 in the wake of a boardroom battle launched with Hilal's help by activist fund Pershing Square Capital Management LP. At CP, Harrison engineered a turnaround that helped CP's Toronto-listed shares climb nearly 190% during his tenure.
However, the Wall Street Journal reported recently that Harrison has an undisclosed medical condition that requires he used oxygen occasionally and demands that he works from home several days a week.
Editors' pick: Originally published May 23.