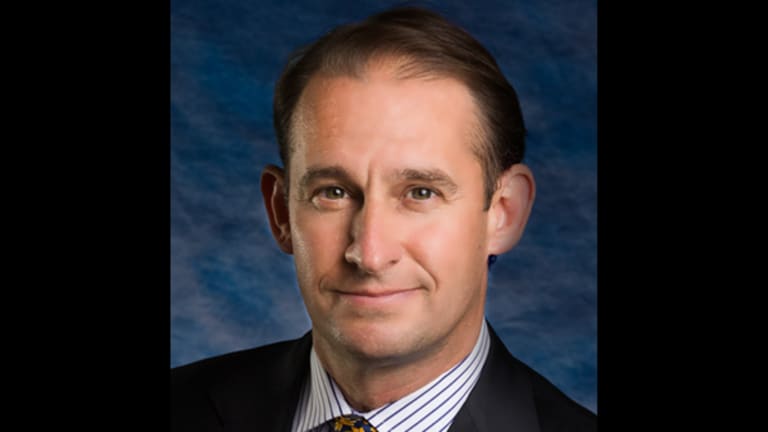 MagnaChip Settles With Activist in Deal That Could Lead to a Sale
Engaged Capital's Welling ends two-week old director-election contest and installs two dissident board members onto the chipmaker's strategic review committee.
Activist investor Glenn Welling of Engaged Capital on Friday settled with MagnaChip Semiconductor  (MX) - Get Free Report in a deal that ends a two-week old proxy fight and brings two dissident directors onto the company's board, a move that could help drive an eventual sale of the chipmaker.
As part of the agreement, Engaged Capital canceled his effort to elect four dissident directors to the company's board. The chipmaker agreed to install two of his board candidates, Melvin Keating and Camillo Martino on or around the company's yet-to-be-scheduled 2016 annual meeting. However, the agreement also specifies that Martino and Keating will immediately join the company as observers of the board. As part of the deal, MagnaChip will nominate Martino for the 2016 annual meeting while Keating will join "immediately" afterwards.
A source familiar with the situation, said that MagnaChip is in the late stages of a sales process. The move to have Engaged's candidates act as observers in advance of being installed as directors is part of that late-stage review process.
Engaged launched a campaign at MagnaChip in July, disclosing a 7.3% stake in the chipmaker and asserting that its core business could be attractive to potential strategic acquirers or partners. The activist, according to people familiar with the situation, gave the chipmaker roughly a year to sell itself or face a proxy contest. MagnaChip formed a strategic review committee and in March said it was continuing to evaluate alternatives. The company's stock price has been shifting up and down, mostly on a downward trajectory over the past year, trading up slightly on the news Friday at $5.18 a share.
Another activist fund, Pleasant Lake Partners accumulated a 7.7% stake and launched its own campaign at MagnaChip last year, arguing that it should trade at between $23 and $37 a share. Pleasant Lake in August made a go-private offer to buy MagnaChip for $10 a share. The fund earlier this month sent a letter to MagnaChip urging it to make certain information public so it could evaluate the chipmaker's business properly. "Despite our repeated attempts to negotiate with you, you and your advisers have placed undue burdens and restrictions on us," Pleasant Lake said in the letter. "We ask that you and the rest of the board work constructively with us so that we may perform the diligence necessary to finalize a binding bid in conjunction with one or more partners."
With no deal on the table, Welling (pictured) launched his contest earlier this month as the deadline approached to nominate directors for the company's 2016 annual meeting. Engaged eventually upped its stake to 11.1%. Together with Pleasant Lake, the two funds made a substantial voting block that likely led to the settlement agreement announced Friday.
In addition, Welling's installed directors will sit on MagnaChip's strategic review committee -- a key part of Friday's agreement that could push MagnaChip into a sale
Pleasant Lake in June added that MagnaChip's current low trading valuation was due to "negative sentiment, transitory business problems and accounting & geographic complexity."
Possible buyers include Shanghai's Semiconductor Manufacturing International (SMI) or Tower Semiconductor (TSEM) - Get Free Report of Israel.