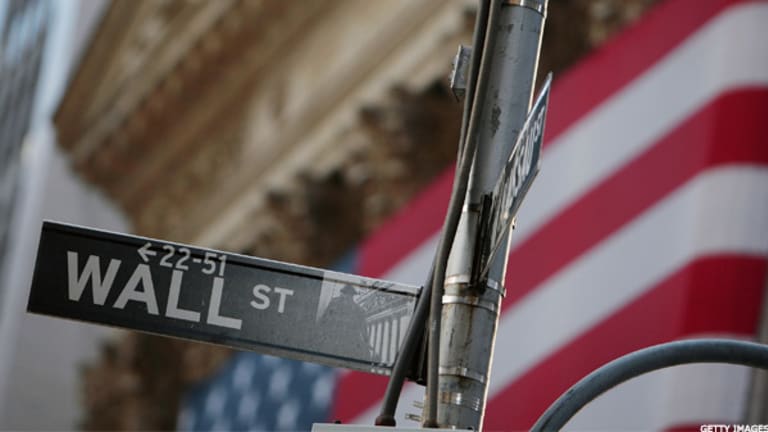 M&A Deals Could Reach Highest Level in 35 Years: Deals Intelligence
Thomson Reuters Deals Intelligence data finds that M&A activity totaled $1.5 trillion over the first nine months of 2015.
NEW YORK ( TheStreet) -- This year is shaping up to be the strongest period for mergers and acquisitions in the U.S. in at least thirty-five years, according to data from Thomson Reuters Deals Intelligence.
M&A activity for United States targets totaled $1.5-trillion during the first nine months of this year, an increase of 46% compared to the level of activity during the first nine months of last year. The figure represents the strongest period for U.S. M&A since 1980 when records were first compiled for this activity.
Worldwide, M&A activity is up 32%, the strongest nine months for deal-making since 2007, according to Deals Intelligence. "It's really very much the high end, the big, transformational, strategic mega-deals that are across sectors and across regions," said Matthew Toole, Director of Deals Intelligence. The data showed a dramatic increase in the number of deals over $10-billion. In both the second and third quarters, M&A activity totaled more than $1-trillion, marking the first consecutive trillion-dollar plus quarters in fifteen years.
One of the busiest industries for acquisition activity has been the energy space, as companies responded to declining commodity prices. "I think there's a lot of energy companies that are looking to see how the whole commodity story is going to play out, what they might need to do," said Toole.
Acquisition activity was also strong in the healthcareand technology sectors.
Toole expects to see more M&A activity in those sectors in the current quarter, and said that M&A deals globally are likely to top $4-trillion by year end.
Toole said companies are finding favorable conditions in both the equity and debt markets for fundraising, and are willing to pay a premium for assets. "We are seeing the highest valuations on record, almost 15 times last twelve months EBITDA for companies across the world, and a little bit higher in the U.S.," said Toole. "That is one of the things we're watching because as valuations are creeping up, that's something that gets people a little bit nervous around how much people might be overpaying for some of these assets."
Deals Intelligence also found that in the Asia Pacific region, M&A activity so far this year was the strongest for the region since records began. Cross-border acquisitions activity rose 18% in the first nine months of the year compared to last year.