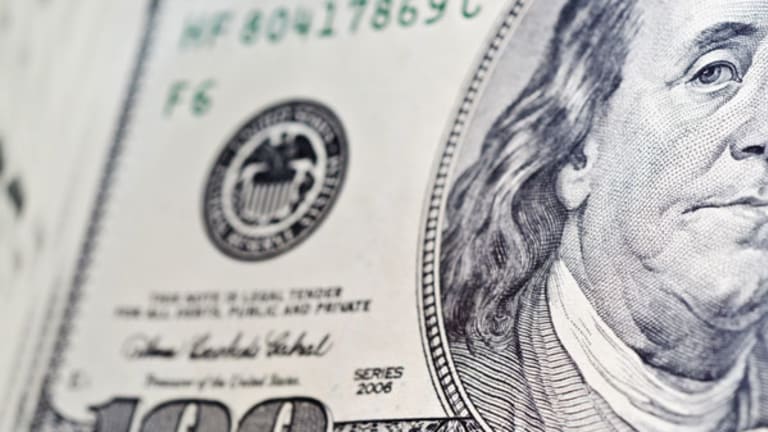 Lumber Liquidators Plunges After '60 Minutes' Alleges Health Violations
CBS' "60 Minutes" reported last night that some of Lumber Liquidators' floors may violate health and safety standards because they have excessively high levels of formaldehyde.
NEW YORK (TheStreet) -- CBS' "60 Minutes" reported last night that some of Lumber Liquidators' (LL) - Get Report floors may violate health and safety standards because they have excessively high levels of formaldehyde. Two research firms issued negative notes about the stock following the story, but a third firm contended that the potential damage is already reflected in the stock price. The company's shares are halted for trading this morning, pending news.
WHAT'S NEW: Lumber Liquidators' laminate floors made in China contain six times to seven times more formaldehyde, on average, than permitted by California law, 60 Minutes quoted an activist and environmental attorney as saying. As part of its report, 60 Minutes investigators visited three different mills that manufacture laminates for Lumber Liquidators, and employees at the mills admitted that they use core boards with higher levels of formaldehyde to make Lumber Liquidators laminates and save the company money. Hundreds of thousands of homes in the U.S. have installed Lumber Liquidators' Chinese made floors, Richard Drury, the environmental attorney, said on the program. A number of the people who installed the floors believe that the formaldehyde, which 60 Minutes called "a known cancer causing chemical," is making them sick, the show quoted activist Denny Larson as saying. Long-term exposure to formaldehyde at the levels which Lumber Liquidators' Chinese made floors allegedly contain would increase peoples' risk of chronic respiratory irritation and asthma, Dr. Philip Landrigan of N.Y.'s Mt. Sinai Hospital said on the show. Tom Sullivan, Lumber Liquidators' founder and CEO, countered that the test's methodology was invalid. He also stated that the company is not required by law to test their finished products. Hedge fund manager Whitney Tilson, who initially raised questions about Lumber Liquidators in 2013, told 60 Minutes that he has shorted the company's stock but is not involved in any lawsuit against the company.
ANALYST REACTION: In a note to investors, Morgan Stanley analyst Simeon Gutman responded to the news by downgrading the stock to Equal Weight from Overweight. After viewing the 60 Minutes program, the analyst is concerned that the company's floors may still have quality issues, even though it has already "seemingly taken many actions" to deal with these allegations. In a downside scenario, Lumber Liquidators may have legal difficulties and its sales may drop, according to the analyst. Meanwhile, Piper analyst Peter Keith wrote that 60 Minutes' story was worse for Lumber Liquidators than he had expected it would be before the show aired. The company's CEO gave "a poor interview," while the evidence presented by 60 Minutes will probably cause the public to assume it is guilty for the foreseeable future, Keith believes. However, the analyst added that he is "in no position" to determine if Lumber Liquidators has actually done anything wrong. He kept a $55 price target and Neutral rating on the shares. However, Janney Capital analyst David Strasser wrote that while the company's sales momentum will probably be hurt by the allegations, the impact to its gross margins will likely be "modest." While the 60 Minutes story was bad for the company, the negative repercussions are already reflected in the share price, Strasser contended. However, he kept a Neutral rating on the shares.
PRICE ACTION: Lumber Liquidators shares fell 25% in pre-market trading to $38.91 prior to being halted ahead of the opening bell, pending news.
Reporting by Larry Ramer.
The Fly
is a leading digital publisher of real-time financial news. Our financial market experts understand that news impacting stock prices can originate from anywhere, at anytime. The Fly team scours all sources of company news, from mainstream to cutting-edge, then filters out the noise to deliver short-form stories consisting of only market moving content. Follow @theflynews on Twitter. For a free trial, click