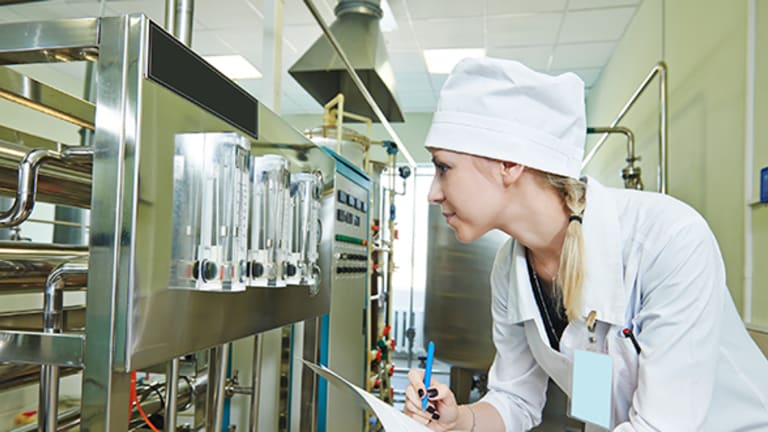 Sky-high drug prices and rising insurance premiums may be grabbing the news headlines, but it's the breakthroughs in medical technology that are making this an exciting time for health care, said Dr. David Agus, author of The Lucky Years.
"We are radically changing health care, and a lot of it is through data and technologies to identify which patient should take which drug, which in the long run makes us healthier and lowers costs.
Dr. Agus' previous books include The End of Illness and A Short Guide to a Long Life. He is a professor of medicine and engineering at the University of Southern California, and heads its Westside Cancer Center and the Center for Applied Molecular Medicine.
Genomics stocks were all the rage on Wall Street a few years ago, getting bid up to nosebleed levels before ultimately descending. Agus said gene editing and sequencing still holds great promise, even if some of the shares did get ahead of themselves.
"We are now spending a small fraction on molecular diagnostics, literally less than a percent. That, I think, is going to explode as we do things better and more appropriately," said Agus.
Last year, immunotherapy stocks held Wall Street's fascination, even leading to the October launch of an exchange-traded fund focused on the space, the Loncar Cancer Immunotherapy ETF (CNCR) - Get Loncar Cancer Immunotherapy ETF Report . Immunotherapy is a treatment that enhances parts of a person's own immune system to fight specific diseases, including cancers. Agus said Wall Street may have been early in its excitement for this style of treatment, but it was far from wrong.
"I think over the next year or two it's going to explode in terms of the number of cancers that it applies to," said Agus. "Also we are now doing the first generation. There will be better and better ones coming."
In The Lucky Years, Agus also talks about fighting the onset of Alzheimer's, and not just through drugs coming from the likes of Eli Lilly (LLY) - Get Eli Lilly and Company (LLY) Report or Biogen (BIIB) - Get Biogen Inc. Report . He said getting sufficient sleep and working to a ripe old age are also important components of staying mentally fit.
Finally, when it comes to staying physically fit, Agus said there is no simple way to lose weight and feels each weight loss program has its merits. Still, he said the Mediterranean diet is the best of the bunch, as long as it is adhered to within reason.
"Avoid the fats and just do moderation. It's a staggering term," said Agus.