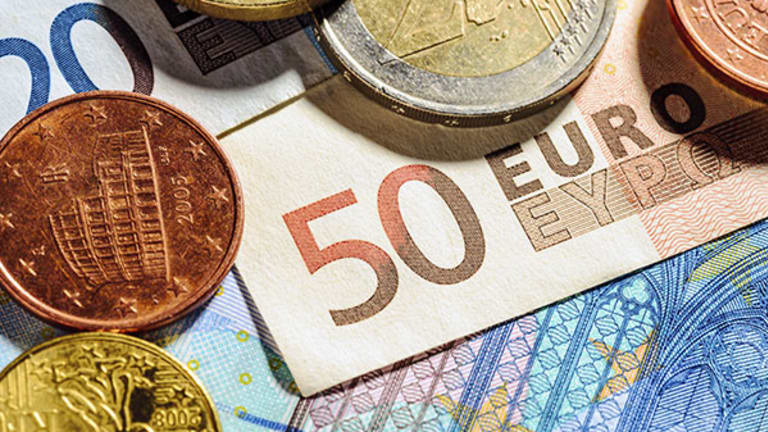 Loomis Long U.S. Dollar, Sees Limited Opportunities in Eurozone Bonds
Loomis, Sayles & Company's Lynda Schweizer says she expects the euro and yen to continue lower, which has made investing in fixed-income difficult.
NEW YORK (TheStreet) -- Investing has become a much tougher task thanks to a strong U.S. dollar and decline in other major global currencies. 
Lynda Schweizer, vice president of Loomis, Sayles & Company and portfolio manager for the global fixed income group, said the U.S. economy has continued to outperform other global economies so she wants to keep her long exposure to the U.S. dollar.
Currencies such as the euro and Japanese yen continue to head lower as the European Central Bank and Bank of Japan continue to use quantitative easing in order to boost economic output, she noted. 
That easing puts downward pressure on local currencies, which is why Schweizer wants to stay short the euro and yen against the U.S. dollar.  
Investing in European fixed-income has become difficult, particular for sovereign debt. Roughly 40% of European sovereign debt has a negative yield, which is pretty unattractive to hold in the portfolio, she said. 

Loomis Sayles Global Bond Fund LSGLX data by YCharts
As a result, Schweizer has underweighted Eurozone sovereign debt and overweighted on government issued bonds from Norway and Denmark. 
European corporate bonds offer a higher yield, but it's still difficult to diversify the holdings while maintaining proper risk management, she said. 
Schweizer also has a bearish outlook on the Australian dollar but likes the government bonds. There are also select opportunities in emerging markets, she said, but investors need to be careful because of the deteriorating economies and impact of the stronger U.S. dollar. 
She sees attractive situations in the energy sector, too. The high-yield, investment-grade bond space took a hit in 2014 when oil prices plunged more than 50%, putting a lot of stress on many energy companies. 
Until recently, Schweizer said her group had been underweight the energy sector but some opportunities were simply too attractive to ignore. She did not give specifics.