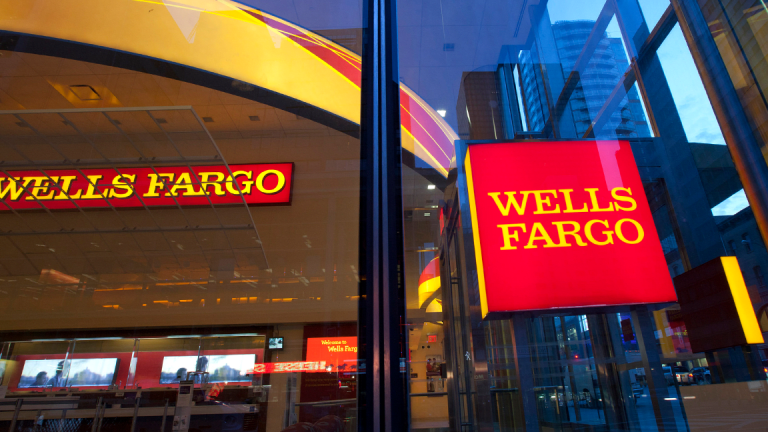 Looking to Buy Hot Bank Stocks? Don't Ignore Corporate Governance
From Bank of New York Mellon to Banc of California, governance issues should be an important part of minimizing the number of unknowns and risks in your portfolio.
Third-quarter earnings season has kicked off for the banking sector, with reports on Thursday and Friday from Citigroup (C) - Get Citigroup Inc. Report JPMorgan Chase (JPM) - Get JPMorgan Chase & Co. Report , Bank of America (BAC) - Get Bank of America Corp Report , Wells Fargo (WFC) - Get Wells Fargo & Company Report and PNC Financial Services (PNC) - Get PNC Financial Services Group, Inc. Report among others. This initial set of companies will set the tone for what we'll likely hear from Bank of New York Mellon (BK) - Get Bank of New York Mellon Corporation Report , U.S Bancorp (USB) - Get U.S. Bancorp Report , BancorpSouth (BXS) - Get BancorpSouth Bank Report and dozens of other banks in the following week.
On Thursday, Citigroup and JPMorgan Chase delivered better-than-expected results on their respective top and bottom lines. Despite those results, the shares of both banks traded off Thursday, which likely reflects higher net credit losses at Citigroup and guidance at JPMorgan calling for sequential weakness in some of its businesses.
Friday morning, Bank of America delivered better-than-expected bottom-line results as did PNC. By comparison, Wells Fargo posted revenue shy of expectations, with EPS of $0.84 that included $0.20 of litigation-related expenses, vs. the $1.03 consensus forecast.
Despite Thursday's decline in bank stocks, since Sept. 8 we've seen a pronounced move higher in these bank names that are laying the groundwork this week, with an average price return of 12% vs. just 3.8% for the S&P 500. Two of the likely catalysts for the shares rising over the last several weeks is the expectation for higher interest rates over the coming quarters given the Fed's most recent monetary policy statement and the potential for tax reform, which would likely help jumpstart a tepid U.S economy.
Yet when we look at the escalation in personal debt levels due to the continued climb in credit-card and student-related debt vs. anemic wage growth that has sapped disposable income, one has to be concerned over the increasingly strapped household budgets of a growing number of Americans. This has led Morgan Stanley's Richard Wiles to recommend investors underweight banks given concerns over higher interest rates leading to household cash crunches and the potential for lending standards to tighten.
Meanwhile, longtime bank analyst Dick Bove, now with the Vertical Group, earlier this week said, "If you go through the different products that the banks sell, just about every one of them are flat to lower in growth than they've been for at least a couple of years."
More reason to be cautious this earnings season. What this means is investors looking to put capital to work in banking stocks will need to be selective.
That selection process can include many facets -- from loan growth, to quality of the loan portfolio to cost containment. It goes without saying that earnings generation as well as the current stock price relative to valuation metrics also play an important part in the selection process. We've also seen a growing number of investors look at Environmental, Social and Governance (ESG) data to evaluate their investment prospects. In the case of the banks, Governance is arguably the most critical one following the 2008 financial crisis that gave rise to the Dodd-Frank Wall Street Reform and Consumer Protection Act.
The purpose of these various screens is to ferret out the most attractive names while minimizing potential risk. Considering the number of domestic bank stocks, this means looking for reasons to say "no" to many of them, focusing instead on those best positioned for what's ahead while side-stepping ones that will have "issues." To paraphrase the saying, investors can't own all the stocks, and it means scrutinizing and rejecting many candidates to hone in on those most ready for what lies ahead and that meet an investor's risk appetite.
Here's an example of what can be uncovered when this Governance layer of scrutiny is added to the mix. Bank of New York Mellon has faced a number of issues over the last several quarters:
-- Paying $3 million to resolve an investigation by the Massachusetts Securities Division over the failure of its accounting system that caused a slew of problems pricing mutual funds in 2015.
-- Britain's financial regulator, the Financial Conduct Authority (FCA), fined Bank of New York Mellon roughly $186 million for failing to comply with rules intended to keep client assets safe in case the bank became insolvent between November 2007 and August 2013. Breaches also included failing to take necessary steps to prevent these safe custody assets from being mixed up with other accounts, and on occasion using them to settle other clients' transactions without prior consent.
-- In 2016, it was announced Bank of New York Mellon would pay a $30 million penalty after the Securities and Exchange Commission (SEC) found over a decade of violations in its foreign exchange business. Per the SEC, the bank misled and overcharged some clients in its "Standing Instructions" program.
--This summer Bank of New York Mellon was fined $3 million for "unsafe and unsound practices" that led to the bank misstating its capital for more than three years. According to the Federal Reserve Board, the bank "incorrectly assigned the assets a zero-risk weighting, which was improper under the rules in place at the time." This "improper regulatory accounting treatment" led to Bank of New York Mellon to overstate its capital for nearly 14 quarters.
At a minimum, these fines and practices cast questions around the company's governance and practices, speaking to management credibility. Warren Buffett does a great job in summing up this kind of situation when he once said, "We can afford to lose money -- even a lot of money. But we can't afford to lose reputation -- even a shred of reputation."
That's an example at a large bank, but we know investors have appetites for small, medium and large-cap names. We also know that governance issues don't just affect large companies. For example, Banc of California (BANC) - Get Banc of California Incorporated Report is a stock that has seen its short interest rise. I shared my thoughts on this several weeks ago. According to some of the latest data, this bank has 129% of its shares held by institutions, which means there is a huge level of short interest in the stock.
I'll be discussing Banc of California in a follow-up piece.
This is an excerpt from commentary originally sent to subscribers of Trifecta Stocks. Click here to learn more about this model portfolio and market analysis service.
Citigroup is a holding in Jim Cramer's Action Alerts PLUS Charitable Trust Portfolio. Want to be alerted before Cramer buys or sells C? Learn more now.
Editors' pick: Originally published Oct. 14.
More of What's Trending on TheStreet:
Mom Was a Harley Rider ('70's), I Ride Today ('17), Will my Girls Ride Tomorrow?
At the time of publication, Versace had no positions in any securities mentioned.