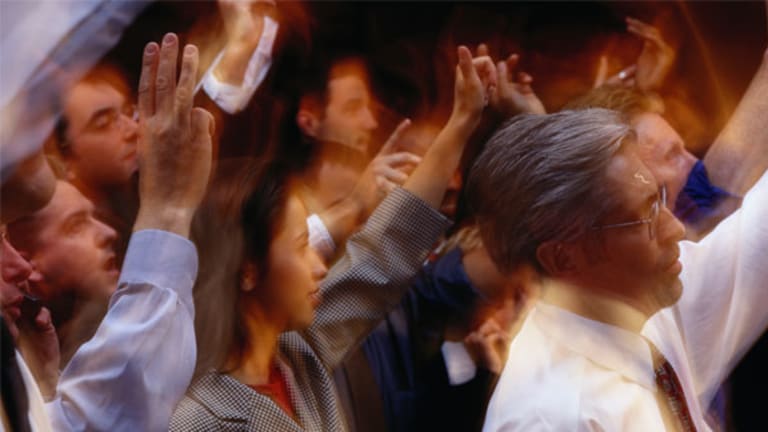 Publish date:
Looking for Energy in All the Wrong Places
<I>Real Money's</I> Glenn Williams says there is plenty of natural gas. The issue is transportation.
<I>Real Money's</I> Glenn Williams says there is plenty of natural gas. The issue is transportation.
This article originally appeared Jan. 24, 2014, on Real Money. To read more content like this, + see inside Jim Cramer's multi-million dollar portfolio for FREE Click Here NOW.

With the surprising deep and long freeze, liquefied natural gas (LNG) importers are suddenly busy. The busiest import terminals and regasification facilities are found in the northeast, including New Brunswick, Massachusetts, Maryland and Georgia.  They are owned by Repsol (French), GDF Suez (French), Dominion Resources (D) - Get Report and Kinder Morgan's (KMI) - Get ReportEl Paso Pipeline Partners (EPB) .
There is plenty of natural gas. The issue is transportation. The nation's natural gas pipelines are at capacity. The pipelines are full. They cannot accept additional demand from consumers. Natural gas cannot reach the nation's consuming markets.
Short of curtailing service, the last choice is to buy spot LNG from suppliers in Trinidad, Nigeria and Egypt. After taking delivery at import terminals closest to demand, importers must regasify the LNG into natural gas and deliver it to the pipelines. The delivered price is astronomical.
As the U.S. Energy Information Administration reported earlier the hub price for natural gas has been stable, but climbing. Henry Hub spot price slowly rose by 10% or 15%. However, the market at the other end of the pipeline saw completely different pricing.
For example, this week New York City saw record price increases. A week ago, prices were $4.92 per million British thermal units (MMBtu). Then local prices reached a record $121.68/MMBtu on Tuesday. Prices fell somewhat on Wednesday, closing at $84.02/MMBtu. That represents a 1,500% increase!
Boston began the week at $6.63/MMBtu, tripling to $20.90/MMBtu on Friday, reaching $58.39 on Tuesday and closing at $78.30/MMBtu Wednesday. That is a 1,000% increase.
These numbers are wholesale. They are local, not national prices. They represent the market on the delivery end of the pipelines, not the supply end or the nation's hub.
These numbers also represent the price local utilities pay for natural gas. Gas utilities must add additional fees on top of these prices to cover their costs of delivering servicing gas to their residential, commercial and industrial consumers.  

In the end, consumers will pay the price. Depending on the state, they may see spikes in their gas and electric bills on the next billing cycle. Others may see high prices blended in on a state-mandated rate increase. No matter how, consumers will pay the price.
Before becoming angry, customers should realize their utility might not be profiting from high energy prices. Massachusetts, Rhode Island, New York, New Jersey, Maryland, Virginia, North Carolina, Georgia, Tennessee, Arkansas, Michigan, Indiana, Illinois, Wisconsin, Minnesota, Wyoming, Utah, Arizona, Nevada, Washington, Oregon and California decoupled their gas utilities.
Three additional states, Connecticut, Delaware and Nebraska are in the process of decoupling.
This means the utilities' profits are disassociated from their sales of energy. This includes gas subsidiaries of Northeast Utilities (NU) , Consolidated Edison (ED) - Get Report, Public Service Enterprise Group (PEG) - Get Report, New Jersey Resources (NJR) - Get Report, South Jersey Industries (SJI) - Get Report, WGL Holdings (WGL) and other local distribution gas companies.
Investors should not be running to these utilities for quick profits. They do well with or without high energy prices. That is because a general rule all states follow is that local distribution utilities are cost-plus businesses. They are entitled to pass prudent costs onto consumers. The difference is how those costs are passed. Some states average them over a year. Some average costs over a month. Others pass them on immediately. No matter how it is done, decoupled utilities theoretically do not profit on energy sales.
There are companies that do profit on higher gas prices. The big winners are owners of wind power, solar nuclear and coal power plants. No matter what the price may be for natural gas, their production costs remain stable. They book market-clearing prices set by gas generators. When natural gas prices are elevated, it sets the price for all generators, even if those generators do not use natural gas as fuel. Their gross margins are the difference between the market-clearing price and their production costs.
This is good news for Exelon's (EXC) - Get Report nuclear fleet. It is also good news for Entergy (ETR) - Get Report, NRG Energy (NRG) - Get Report and Dominion Resources. At long last, their nuclear and coal units are earning decent margins.
This may not be good news for Calpine (CPN) . Since natural gas sets the market-clearing price, their gross margin is the spark spread. The spark spread is the price difference between electricity and gas, which varies geographically and with time. Calpine's efficient units will have decent spreads, but their less efficient units could earn small to zero margins.
North America has plenty of energy. Most of it is located in the wrong places. Local prices are at the mercy of the nation's infrastructure. When demand is light, weak infrastructure gets by. When demand is heavy, local prices soar. 
At the time of publication the author held no position in the stocks mentioned.
Glenn Williams has more than 30 years of experience in power and fuels, including design, engineering, construction, startup and operations of large-scale power projects. He has had direct involvement with coal plants, natural gas facilities, and approximately half of the nation's nuclear power facilities and designs energy strategies for regulated and unregulated energy organizations. He received a bachelor's degree in electrical engineering from Northeastern University and a master's degree in technology management from the University of Maryland.