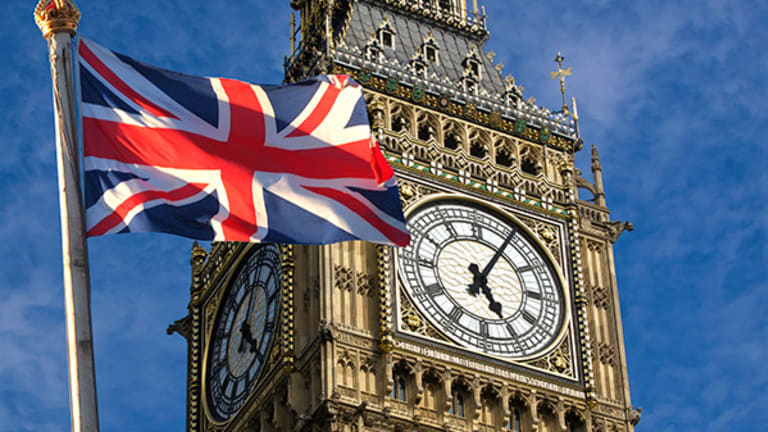 London's Thriving Fintech Scene Will Survive After Brexit
A U.K. departure from the European Union won't damper London's hot fintech space, according to one expert.
A U.K. departure from the European Union won't damper London's hot fintech space, according to one expert.
"Obviously Brexit creates uncertainty and uncertainty is not good," said Hank Uberoi, CEO of Earthport, a London-based global payment services company. "But the reality is, nothing is going to change in the next couple of years other than wondering what's going to happen and London has a significant amount of advantages."
Those advantages include a credible regulatory system, a strong educational system, a good source of talent, according to Uberoi, who thinks these characteristics will remain in place regardless of Brexit.
If some fintech companies were unable to handle the uncertainty, Uberoi said they may move to Ireland, Amsterdam, Berlin, Denmark and Sweden. In these cities, "you have credible educational institutions and good regulatory framework," he added.
Uberoi said it's too premature for companies to start relocating out of the U.K. on the heels of Brexit worries.
The fintech market size in the U.K. stands at 6.6 billion pounds, compared to 5.6 billion pounds in New York and 4.7 billion pounds in California, according to Ernst and Young. The U.K. employs 61,000 fintech workers, compared to 57,000 in New York and 74,000 in California.
Uberoi said U.K. firms may face regulatory headwinds following Brexit.
"The one element that potentially changes is the regulatory passporting that is currently allowed," he said. "By being part of the European Union, U.K.-based companies have access to the entire European market -- that could get a little bit more complicated."
Complicated, but not a devastating blow, especially for Uberoi's firm.
"We're based in London. We do payments under 65 countries around the world and handle regulatory situations in 65 countries, so if we have to create one more regulatory umbrella within the European ecosystem outside of the U.K., it's not the end of the world," he said.