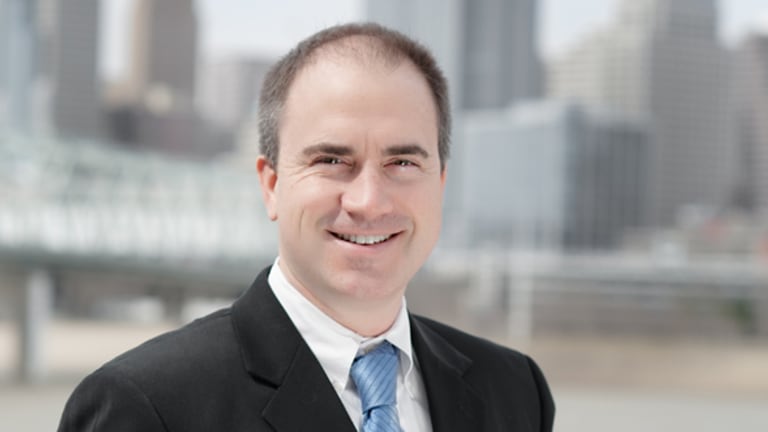 Living the Dream: This Amateur Investor Lives Off His Portfolio
Dan Plettner earned an MBA thinking he'd have to work for a living, but he says he has managed to live off his investing skill.
NEW YORK (TheStreet) -- Dan Plettner got an MBA from NYU Stern School of Business thinking he'd have to work for a living, but he says he has managed to live off his investing skill.
Since he doesn't take clients, he considers himself an amateur investor, though he does have some investors who pay to mimic his moves on a site called Covestor. 
Plettner manages five separate portfolios, and two of those have handily beaten their benchmarks since inception.
"I'm a decidedly unsexy guy, and I invest in decidedly unsexy type of things," Plettner says.
Plettner thinks his "unsexiness" is actually what investors who choose to mimic him find attractive. For example, his Long/Short Opportunistic portfolio has not only outperformed the S&P 500, but has done so with less volatility. 
Plettner specializes in closed-end funds. On the long side, he looks for funds that trade at a large discount to the value of their underlying assets, known as net asset value or NAV. If those funds are likely to see an increase in the distributions they pay out to investors, he may buy them. He also occasionally looks to short funds that trade at a premium to their NAV but are likely to see a distribution cut.
Although closed-end funds have a NAV just like any mutual fund, shares can't be redeemed or issued absent corporate actions so they trade based on supply and demand, which defines market price.
Plettner will also look for discounted funds that have a large institutional investor base.
"If you have high levels of institutional ownership and the discounts are thick, there tends to be a catalyst for activism and activism historically is one of the best ways for closed-end fund investors to unlock value," Plettner says.
In the case of closed-end funds, activists can threaten a vote to terminate the advisory agreement. That threat may result in liquidation or a tender offer at NAV.
"It's a lot less theoretical -- closed-end fund activism in comparison to something that Carl Icahn might do where they're trying to break up a company and in theory the sum of the parts is worth more than the whole," Plettner says. "It's cut and dried. Net asset value can be tendered for and then your tendering shareholders get paid that."
Plettner says there are currently no activist plays in the "first or second inning," but he mentioned a couple he described as being "in the eight or ninth inning." Those are the Nuveen Global High Income Fund (JGH) - Get Nuveen Global High Income Fund Report and Firsthand Technology Value Fund (SVVC) - Get Firsthand Technology Value Fund Inc Report .
Still, Plettner says his "most investable idea" at the moment is Boulder Growth & Income Fund, I (BIF) - Get Boulder Growth & Income Fund Inc Report , which was trading at a roughly 20% discount to NAV as of Dec. 5. It is being merged with three other closed-end funds, which Pletter says will reduce expenses and increase the liquidity of the shares.
"It's a real simple situation where the parameters that make it more investment-merited should narrow the discount," he says.