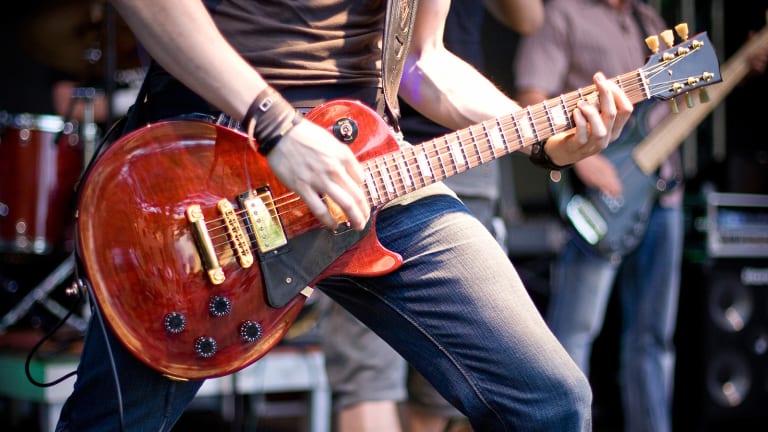 Live Nation Entertainment Hits High Note With Analyst Upgrade
Live Nation Entertainment climbs on analyst upgrade.
Shares of Live Nation Entertainment (LYV) rose almost 2% to $64.15  Tuesday after Berenberg analyst Brennan Matthews initiated coverage of the ticket seller and concert promoter with a buy rating and a price target of $73 a share.
Earlier this month, the Beverly Hills, California based company reported a first-quarter loss of $52.4 million, or 31 cents a share, beating Wall Street's expectations. Analysts were looking the company to report a loss of 32 cents per share.  The company reported a loss of 24 cents a share a year ago.
Revenue totaled $1.73 billion, up from $1.48 billion a year ago, and beating analysts' expectations of $1.59 billion.
Live Nation reported $115 million in adjusted operating income, including $100 million from ticketing operations and $5.4 million from concert events.
The number of concerts managed during the quarter rose 12% year over year to 8,068, with 15% growth in North America and a 6% increase internationally. The average event hosted 1,843 fans, an 8% increase over the 1,706 fans per event in the first quarter of 2018.
Live Nation said its concerts division is now expected to deliver "double-digit growth" in adjusted operating income this year.
"We continue to benefit from a global concerts industry that is structurally growing with strong tailwinds for both supply and demand," Michael Rapino, president and CEO said during a conference call with analysts. "Our performance is further accelerated by our concert flywheel driving additional profitable growth in our on-site sponsorship and ticketing businesses."