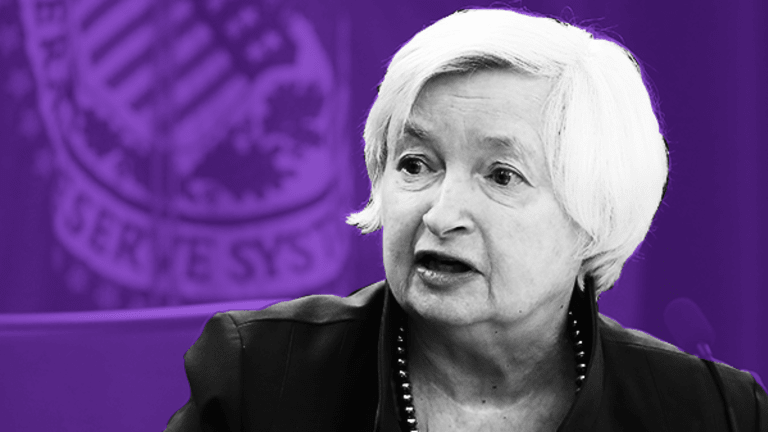 Live Blog: Fed's Yellen Speaks at British Academy
The Federal Reserve is scaling back two of its biggest initiatives to boost the economy after the 2008 crisis: extremely low interest rates and quantitative easing.
Think of the Federal Reserve's strategy for scaling back two of its biggest economic-growth initiatives this way: Boring is the new exciting.
Just boring enough, in fact, that bolstering unusually low short-term interest rates while paring a balance sheet that ballooned to $4.5 trillion after the 2008 crisis doesn't send financial markets into a tailspin. Not so boring, however, that the U.S. central bank accomplishes neither goal.
"Monetary policymakers who worked very hard to help our economy recover are now faced with the challenges of protecting what we've gained and preparing for the next storm," San Francisco Fed President John Williams said in Sydney earlier this week. Since public understanding of the central bank's strategy will curb market volatility, he added, "our process has been widely telegraphed and it will continue to be gradual, predictable and transparent...or in a word, 'boring.'"
Fed Chair Janet Yellen is likely to provide more insight on what the central bank is doing -- and how it will attempt to prevent fallout -- in a talk today with Lord Nicholas Stern, president of the British Academy, a U.K. think tank that funds research in humanities and social sciences.
The event is being broadcast live on CNBC, and TheStreet is covering the highlights in a live blog below.
This article was written by a staff member of TheStreet.