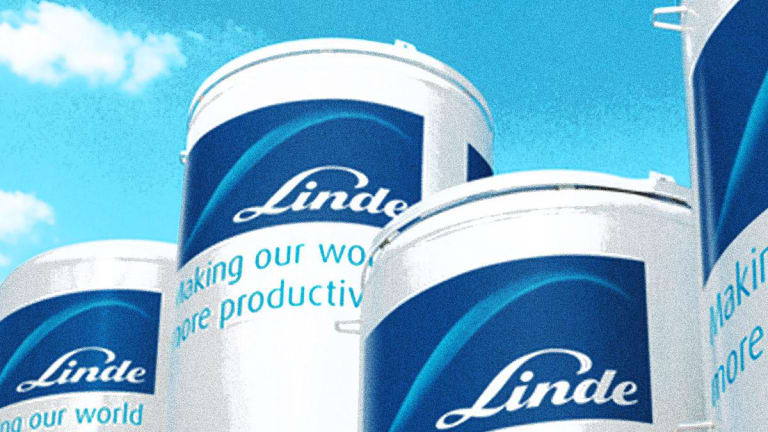 Industrial Gases Giant Linde Blows Away Expectations With Profits Jump
Sales in the quarter of $7.2 billion top analysts' estimates.
Linde  (LIN)  , the world's largest provider of industrial gases, blew away expectations with increased profits in the second quarter.
The UK-headquartered company reported an adjusted $1.83 a share, up 12% from $1.63 in the same period a year before. Analysts were expecting earnings of $1.73 for the quarter. 
Sales were up also, totaling $7.2 billion vs. analysts' expectations of $7.15 billion. The company said that revenue, excluding the effects of changes in the value of currencies, rose 4% from a year earlier.
The company, which is now the largest provider of industrial gases, was born out the merger between the Germany-based Linde and Praxair of the U.S.
Linde said will be in the range $6.95 to $7.18 a share for the full year, which would mean an increase in profits of up to 16%. Analysts are expecting $6.98 a share, on average, for the full year.
"As we look towards the remainder of the year, I'm confident we will deliver on our commitments to create shareholder value irrespective of the economic environment," stated the company CEO Steve Angel.
Shares of Linde were trading up 2.17% to $191.78 in trading Monday.
Constable owns none of the securities listed in this story.